ARTICLE
Sweep away leaves and debris
29 October 2018
Contact Attachments, the supplier of forklift attachments, is one of the UK's only dedicated suppliers of the German manufactured, BEMA range of sweeper attachments.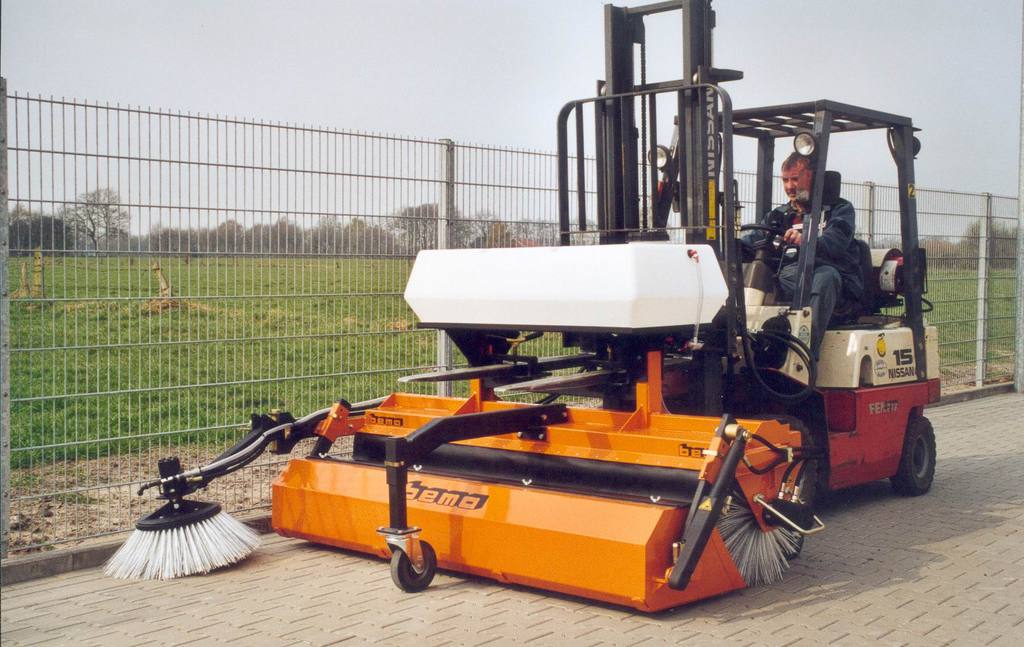 Contact Attachments offers three BEMA models, the 20, 25 and 40. The BEMA 25 benefits from numerous brush width configurations to suit a variety of needs. Both the 20 and the 25 are suited to outdoor use, whilst the BEMA 40 model has the ability to clear away rubbish both indoors and outdoors for those companies with the requirement for both.
"Autumn is fast approaching and with the change of season comes the need to consider ways and means of keeping leaves and debris to a minimum," David Manuel, technical sales director at Contact Attachments, said. "The BEMA, being manufactured in Germany, provides a high level of engineering quality and stability. As with many of our products, we ensure our attachments are compatible with a variety of forklift trucks, and with adjustable wheel height to meet a variety of customer needs. The BEMA doesn't fail to deliver."
The BEMA range is CE marked and supplied with a certificate of conformity, to meet the latest health and safety standards.
"The BEMA attachments are easy to fit by a simple hydraulic connection, reducing the risk of injury," David concluded.
OTHER ARTICLES IN THIS SECTION