ARTICLE
Standing the test of time
12 October 2015
Forklift attachment firm Contact Attachments has showcased the long-life and durability of its range of products, with one particular unit supplied to a customer almost a decade ago still going strong.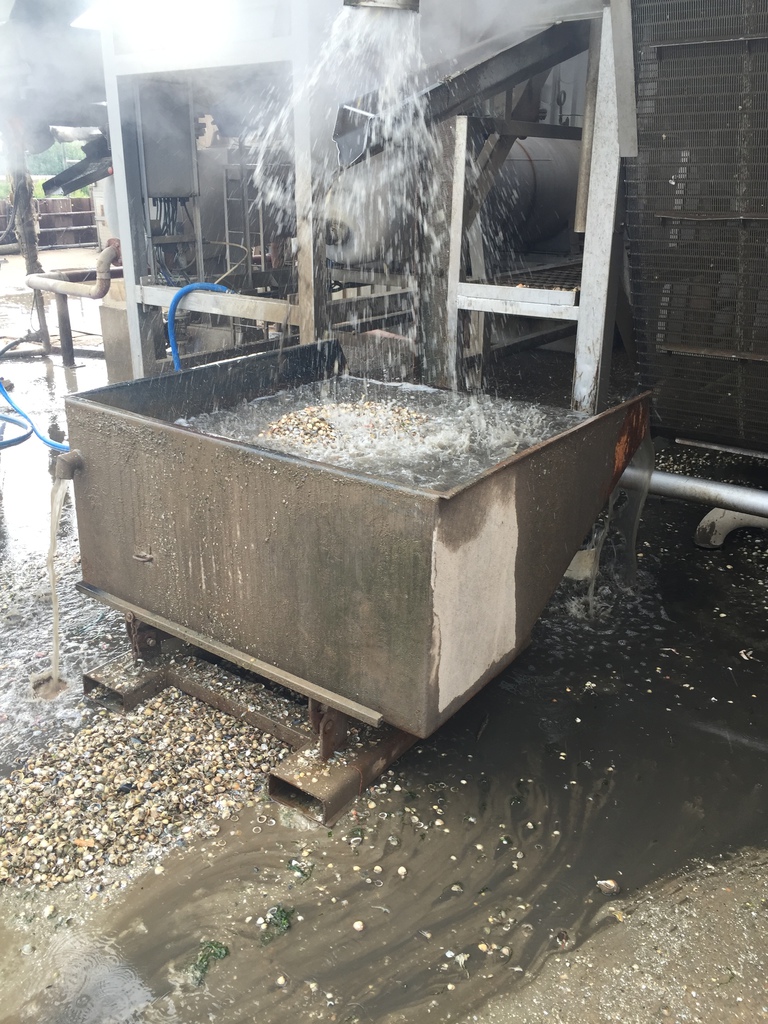 The company supplied Norfolk-based shellfish processing company, Lynn Shellfish, with its Forklift Tipping Bin eight years ago to help it dispose of sea waste which is collected with the seafood it processes, including whelks, cockles, shrimps and mussels.
Despite being constantly immersed in corrosive sea water, the Forklift Tipping Bin has proven to stand the test of time and as a result, the shellfish specialist has placed an order for an additional bin – its third supplied by Contact Attachments.
Charlie Abbott, general manager at Lynn Shellfish, said: "The team recommended the 5mm galvanized skip model, which would be protected in the long-term against corrosion and rust. We asked if we could have an overflow pipe fitted to the back of the skip so we could drain the excess water, and they said it wasn't a problem. Customer service was a key factor for us returning to Contact Attachments, and although the skips don't look as nice eight years on, they are still going strong!"
Dave Manuel, sales and technical director at Contact Attachments, added: "Our heavy duty range of tipping bins are designed the same way as our heavy duty painted bins, but offer additional protection as they are hot-dip galvanized. This means that the steel is coated inside and out with molten zinc, and offers long-term protection that can withstand even the most challenging of environments."
OTHER ARTICLES IN THIS SECTION