ARTICLE
International cooperation medal
07 December 2015
For over 100 years, Mines Rescue Service (MRS) has developed its specialist skills, experience and knowledge gained from working in a difficult and potentially dangerous environment, to effect the rescue and escape of mine workers from underground.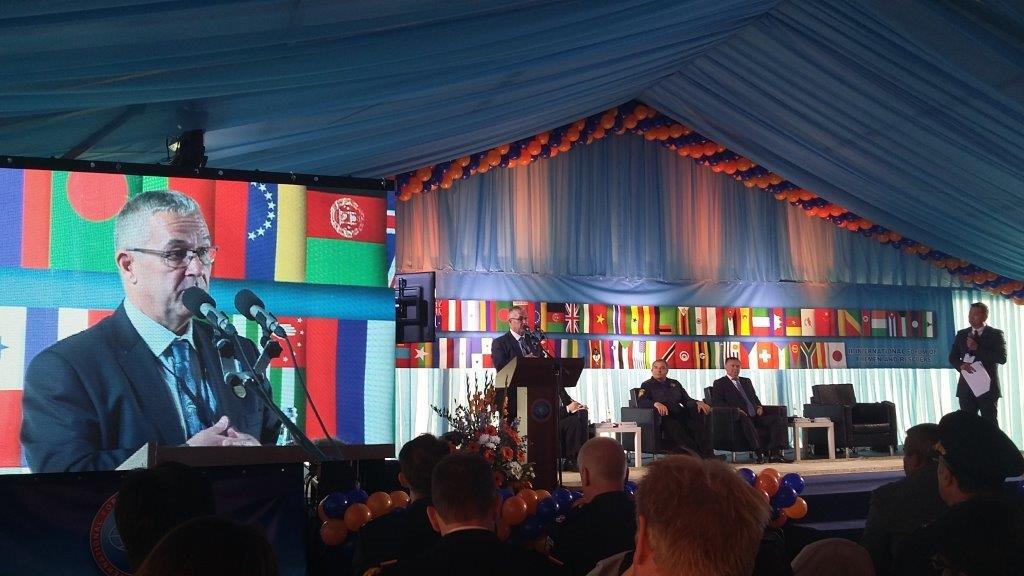 Unlike many companies faced with a shrinking market for their services, MRS has been able to diversify and now provides expert training courses throughout the UK on confined space training, rescue and safety cover & other aspects of safety.
MRS also helps companies around the world prevent accidents and reduce risk in any confined space, and has been recognized by EMERCOM of Russia with a medal for International Co-operation.
Earlier this year a delegate from EMERCOM visited Mines Rescue Services offices in Mansfield Woodhouse, Nottinghamshire to learn from their team of professional accredited trainers.
In October, Andrew Watson, operations director at MRS, attended the 2nd International Forum of Firefighters and Rescuers in Moscow. 72 countries were represented and Mines Rescue Service were one of only handful of countries chosen to receive the medal, and the only mines rescue company.
OTHER ARTICLES IN THIS SECTION