HD welding helmet
01 April 2015
ESAB Welding & Cutting Products introduces the Aristo Tech HD welding helmet, its first auto-darkening helmet with an optical class of 1/1/1/1, which indicates the highest optical performance possible according to the rigorous EN 379 Standard.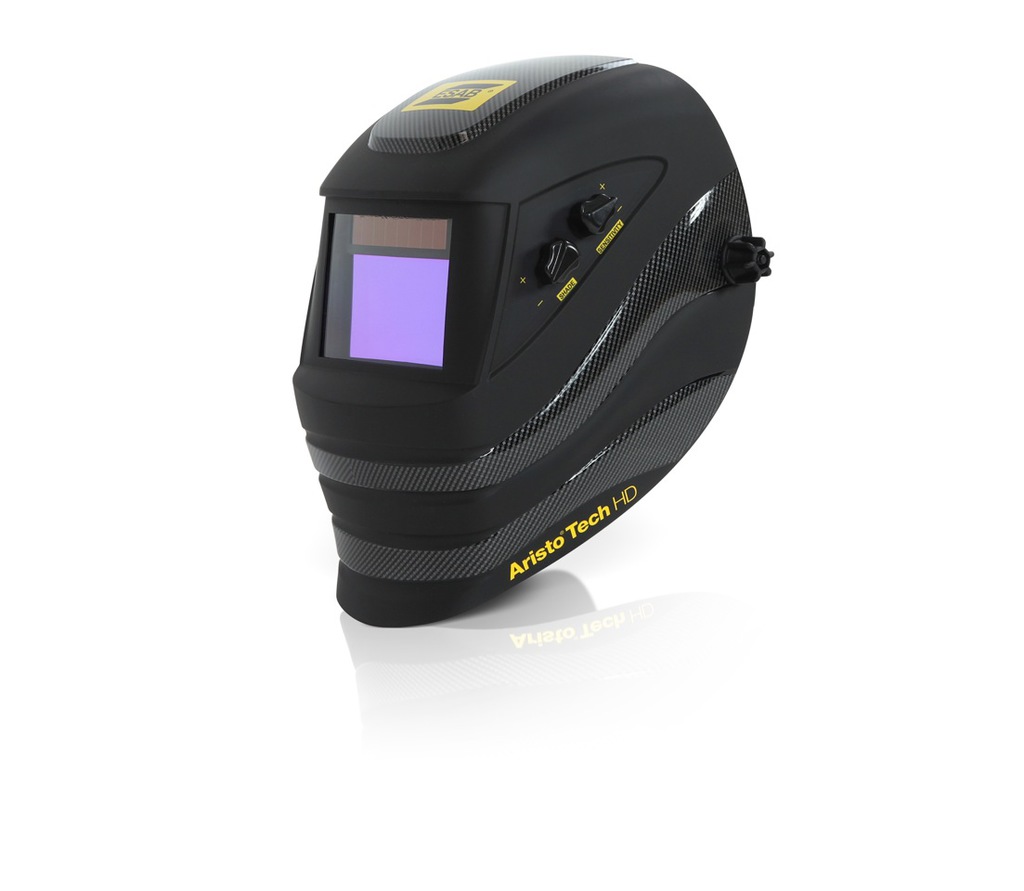 Professional welders will notice greater clarity of the weld and increased definition of the weld pool, which helps them achieve more accurate results while reducing eye strain, especially when welding for long periods.
The Aristo Tech HD features an advanced LCD lens with a 100 x 62 mm (3.9" x 2.4") viewing area – 12 mm (0.5") larger than the previous lens – for wider visibility and better spatial awareness. ESAB's new X-TIG mode provides impressive performance when TIG welding down to 5 amps. In the X-TIG mode, the helmet uses electromagnetic arc sensors that automatically react to the magnetic field of the arc. This eliminates interference from sunlight or other electrical/electronic equipment, as well as ensures that the helmet darkens when the sensors are blocked, such as when welding pipe or in awkward positions.
A grind mode is activated at the lowest sensitivity, so operators don't have to shift between the helmet and a face shield and safety glasses when grinding. The grind mode also works well for plasma and oxy-fuel cutting. The helmet's digital lens technology gives the welder full control to adjust shade (5 to 13), sensitivity and delay settings with precision for any application or process.
OTHER ARTICLES IN THIS SECTION