Regulators now manufactured in Europe
12 December 2017
ESAB, a leader in welding and cutting technologies, has invested heavily in a factory in Poland to manufacture its popular G Series pressure and flow regulators for customers in Europe.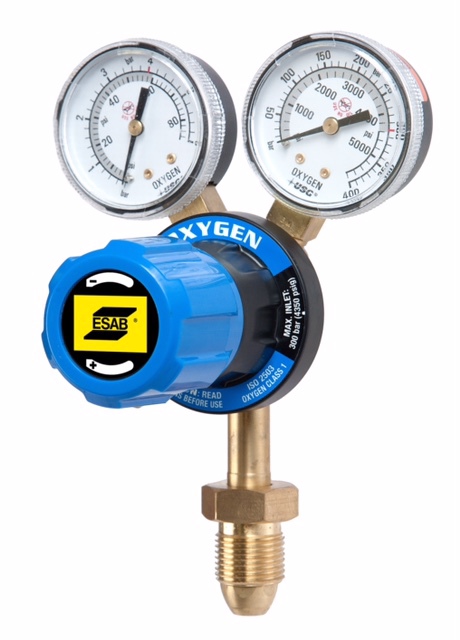 With production now taking place closer to this key market, customers are benefiting from better stock levels at distributors and faster deliveries of non-stocked items in just 5-7 days.
The state-of-the-art manufacturing facility in Opole, Poland has been equipped with new tooling, utilising the latest processes. Furthermore, the regulators are 100 per cent inspected and tested prior to dispatch, so customers are assured of the highest possible quality and safety.
G Series regulators have been available in Europe for approximately three years, sourced from ESAB's factories in the USA, Mexico and China. The product range has been very well received by customers in this region, so ESAB decided to commit substantial resources to establishing a manufacturing facility specifically to serve the European market.
Key features of the G Series regulators include compliance with ISO 2503, colour-coded adjustment knobs so users can see at a glance what gas is being controlled, a contoured knob for ease of adjustment even when wearing gloves, and high-contrast gauges that can be both monitored from a distance and read close up.
The bonnet is made from a high-strength zinc-aluminium alloy that is nearly twice as strong as forged brass for excellent durability, and every regulator is date-stamped for ease of inspection and replacement. The European G Series regulators are equipped with a fully encapsulated valve which provides enhanced reliability and oxygen safety.
OTHER ARTICLES IN THIS SECTION