ARTICLE
Logistic train systems
01 September 2014
Linde Material Handling has launched two load train solutions to offer customers a convenient cycle-flow of materials throughout their production facilities.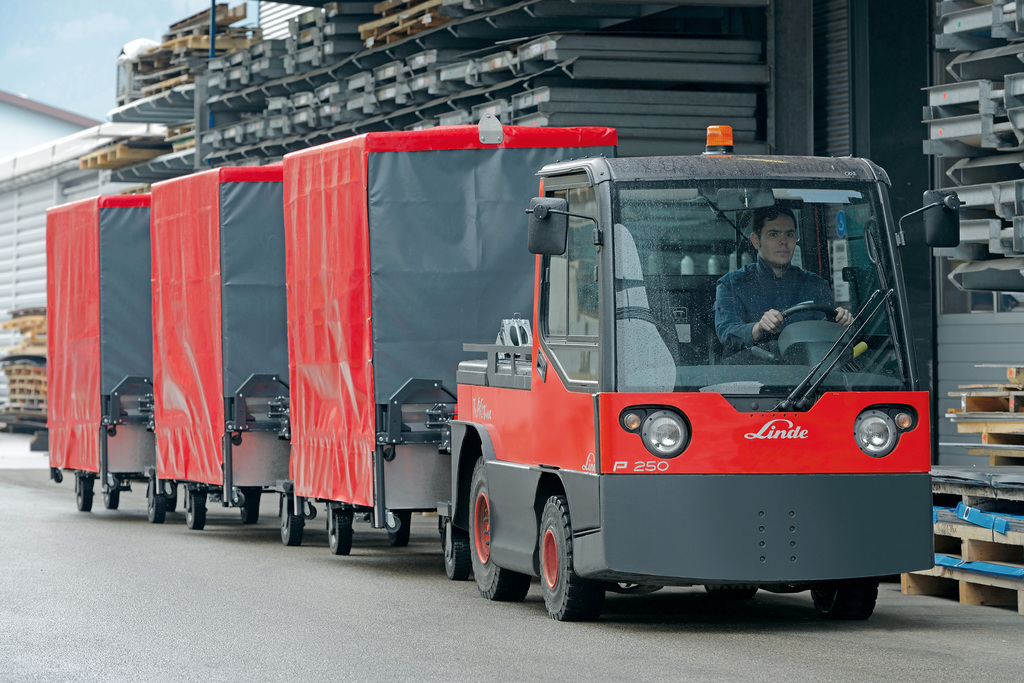 The Linde Logistic and Factory Train provide customers with a synchronised form of production supply comprising of a compact tow tractor capable of pulling 600kg – 2t, together with one or more load trailers or modules. Both trailer train solutions feature a high level of directional stability and manoeuvrability due to the omission of a centre axle making the trucks extremely flexible.
The Linde Logistic Train is mainly intended for use in halls with relatively level floors whereas the Linde Factory Train is also suitable for transporting materials on uneven surfaces outdoors between production halls.
The Linde Factory Train features optional weather protection and ergonomic means of operation. The operator can open the automatic curtain on the weather protection cab using just one hand, without having to bend down. To ensure safety during operation, the train features a function to automatically lock the tow tractor when goods carriers are lowered, and a reduced cornering speed is applied.
OTHER ARTICLES IN THIS SECTION