In pole position
02 September 2015
Linde, a supplier for Formula 1's global material handling needs, is working to ensure the right fork lift truck is delivered.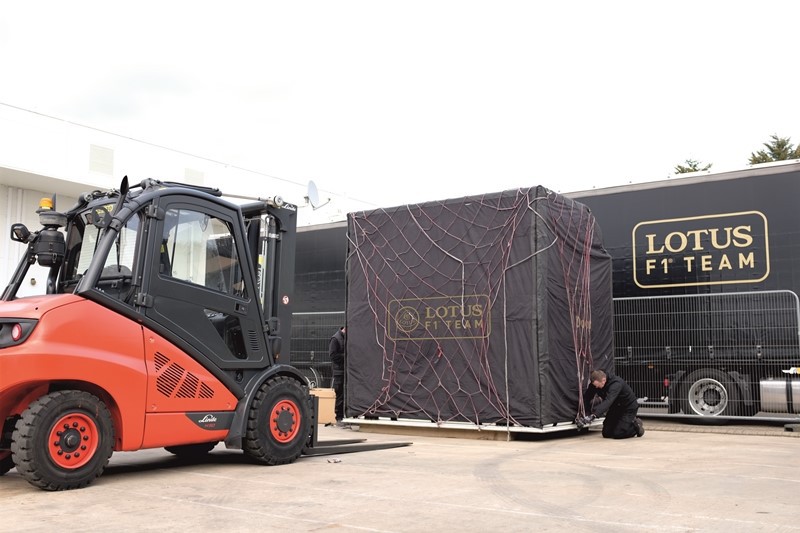 The 2015 season will see Linde supplying 12-15 trucks ranging from hand pallet trucks up to 12 ton engine counterbalance trucks across 11 countries across Europe, Asia and Australia.
Typically requiring the trucks for up to 10 days for each race, the trucks are delivered ahead of each event to the relevant venue. The trucks are used on site for various tasks including unloading and loading of equipment, transportation of fuel, parts, tools and overhead gantries.
Zuzana Golisova from Linde said: "Planning for the Grand Prix season starts in January where we outline when, where, how many and what type of trucks we need for each race. The trucks are then delivered to each circuit and collected at the end of each race.
"This process needs to run like clockwork. The locations are always fixed but the timings do tend to change with last minute requests so we need to remain fully flexible. We also need to keep up to speed with the varying health and safety regulations which vary in each country. Our global Linde network means we have a broad coverage but with local expertise."
The latest team to join Linde's portfolio of F1 customers is Lotus F1 team, who have enjoyed over a year of utilising Linde's equipment and expertise.
With one point of contact and regular communication before, during and after the hire, Linde Fork Truck Rentals ensure that the service received by the teams is second to none.
Linde Fork Truck Rentals offer quick, simple and easy access to materials handling equipment available. All equipment is fully serviced, fuelled and ready to go and available for as little or long as required.
OTHER ARTICLES IN THIS SECTION