Reduce human error
30 April 2014
When it comes to operating fork lift trucks, human error is the most common cause of accidents at work. To offer support to drivers, Linde Material Handling (MH) has launched electronic driver assistance system the Linde Safety Pilot.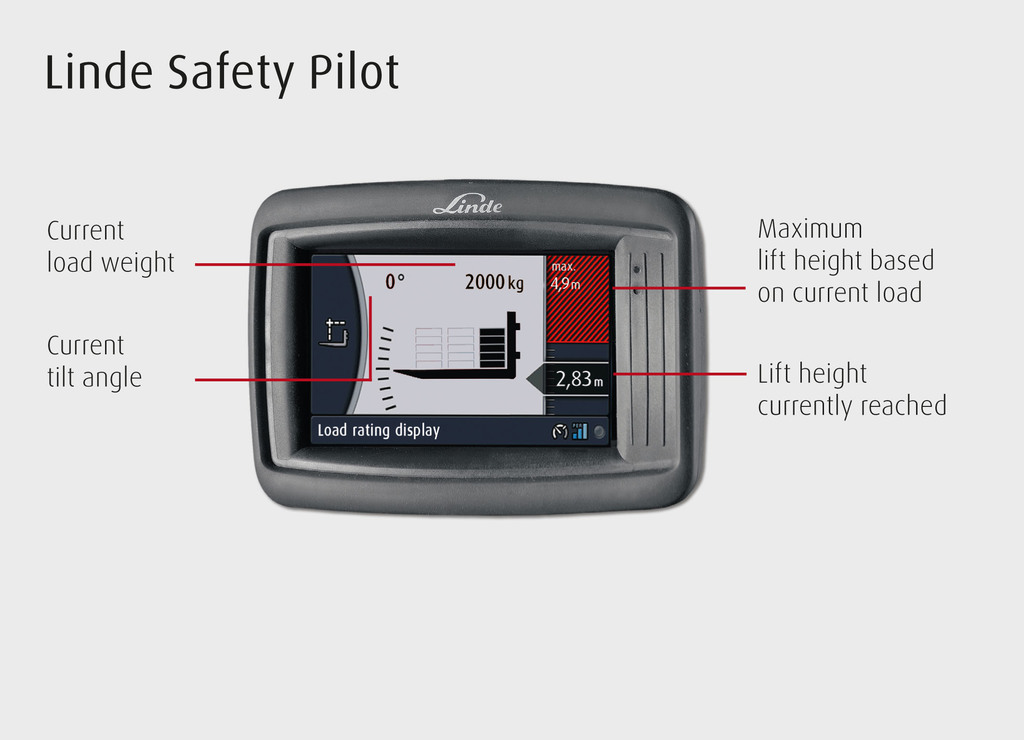 Via an 8" LCD screen in the driver's workstation, the Linde Safety Pilot helps the forklift truck driver to operate the work equipment safely and helps to avoid dangerous situations, minimising the risk of an accident and improving occupational safety.
The display mounted at eye level helps future drivers ensure that stability is maintained by showing the load centre of gravity. The load weight currently placed on the fork arms, the current lift height, the tilt angle of the fork arms and the maximum lift height up to which the load may be raised are also displayed.
If drivers are working in critical areas or if operating errors occur, they receive a visual and acoustic warning from the system and the truck control unit actively intervenes and regulates the truck functions. The system also provides various comfort features that assist drivers with their work.
OTHER ARTICLES IN THIS SECTION