Fuel cell power
24 July 2013
Whilst fuel cell technology remains in its infancy in the UK, a number of American businesses are deploying Yale's fuel cell powered trucks on a large scale.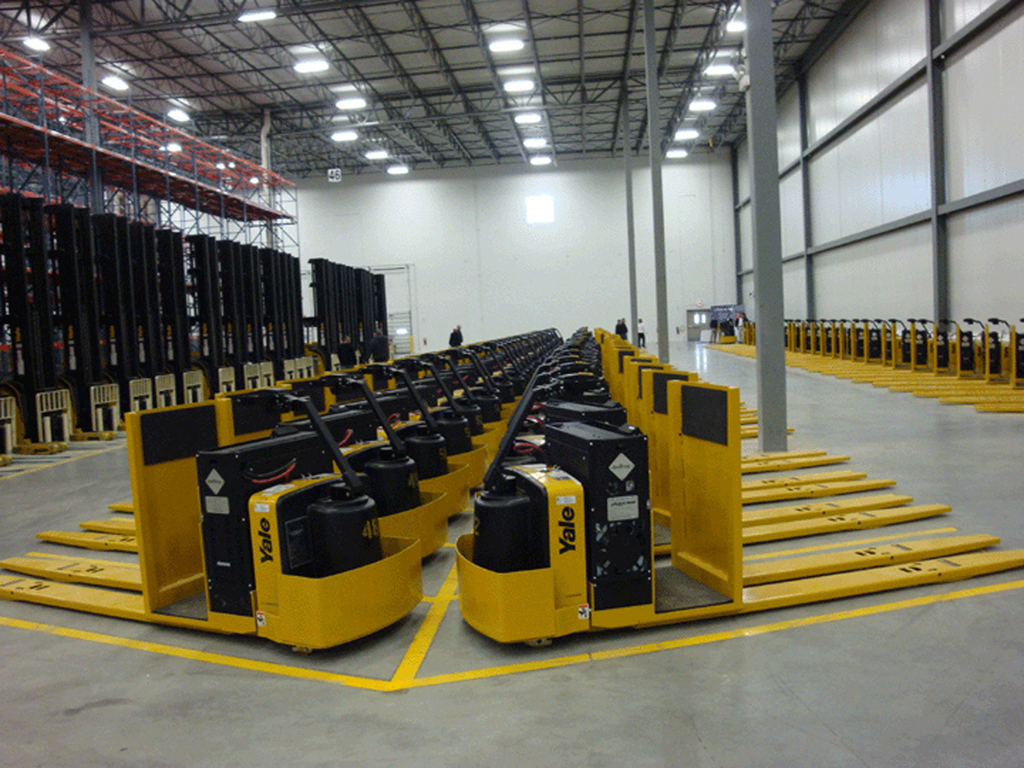 The results have been savings in labour and operational costs, and a contribution to an emission-free working environment.
Customers include Nestlé Waters, which is using 32 Yale counterbalance trucks, fuelled by hydrogen fuel cell units, at its bottling plant in Dallas.
Hydrogen fuel cells convert the energy produced in the hydrogen fuel cell into electricity via a chemical reaction that's only by-products are water and heat.
A single 'fill' of the cell can power a truck through a long shift. Each refuelling takes between three and ten minutes. This increases uptime by reducing the associated downtime and the effort and expense of battery replacement and maintenance.
OTHER ARTICLES IN THIS SECTION