ARTICLE
Reduces operator strain
28 May 2013
Having proved the performance and resilience of its PREMIA power pallet truck family through several pedestrian and platform models, Mitsubishi Forklift Trucks has now added a heavy duty, fixed platform version.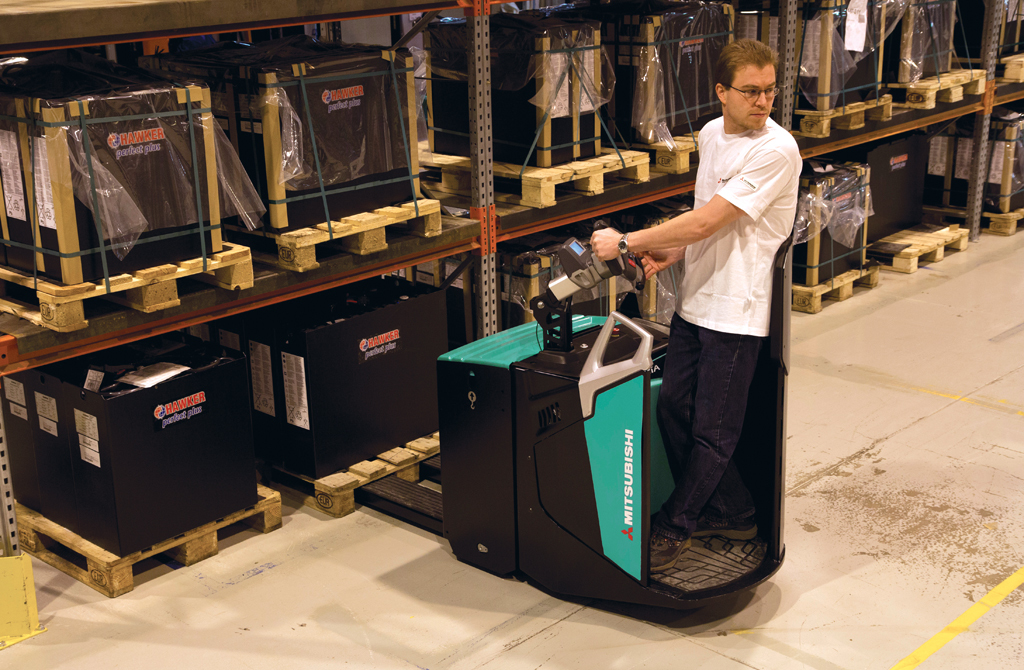 The 2.5t PBF25N2, which joins the PREMIA EM series of platform power pallets, is built for non-stop, intensive use, carrying heavier loads over longer distances and at higher speeds.
Mitsubishi Forklift Trucks' Mike Jones said: "As in all of our PREMIA trucks, its vital components are enclosed and protected against water, dirt, damage and wear.
"This new, heavy-duty model takes this even further by adding extra shielding and protection for the most important component of all: the operator.
"This truck's fully integrated fixed platform features an ergonomic new side-stance operating position which reduces operator strain by optimising the excellent forward and rear vision with minimal upper body and neck movement."
OTHER ARTICLES IN THIS SECTION