ARTICLE
Further fleet expansion
29 May 2019
When Simarco, provider of international logistic and freight services, switched one of its Essex depots to Mitsubishi GRENDiA trucks five years ago, the fuel savings were significant, even after a short period.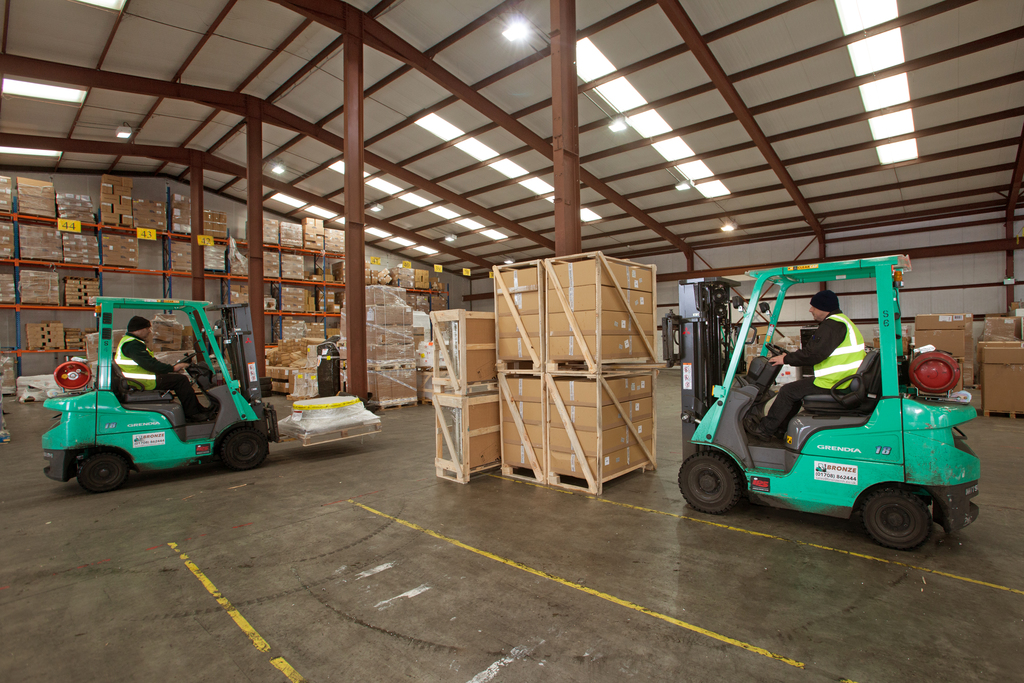 Simarco's work can be intensive and 50h weeks for the trucks is not uncommon. Materials handling operations consume a significant volume of fuel – making it an important cost centre.
Looking to expand further, the company spoke with its dealer, Bronze Mechanical Handling. An order picker and 10 more of the LPG-powered GRENDiA were delivered, bringing the total number of machines across Simarco depots from Bronze to 25.
Managing director of Simarco, Trevor Scott explains: "We wanted more GRENDiA trucks because of their incredible performance. The most important thing our company looks for in forklifts is reliability and fuel efficiency, and Mitsubishi gives us that."
The GRENDiA has very little environmental impact and incorporates technology to optimise air quality with 3-way catalytic convertors and a belly seal.
The machines also helps reduce carbon monoxide and hydrocarbon emissions – as well as 95% of dangerous NOx gases.
Bronze sales director, Chris Slater says: "Simarco is an environmentally aware company. Therefore, the trucks were specified with that in mind, without compromising on quality, reliability or fuel saving – all of which the GRENDiA is great for."
Moving forward, Simarco is looking to go further down the environmental route with its future fleet expansions.
"We aim to go completely electric with our trucks within the next 3 to 5 years. Bronze is assisting us with the transition and will continue to provide alternative models as we phase out LPG," adds Trevor Scott.Simarco will be moving over to the EDiA range, continuing to benefit from the Mitsubishi quality and cutting-edge features they have become accustomed to.
Chris Slater remarked: "Over the years, we've seen Simarco grow as a business and now we're assisting the company in the move towards electric trucks across their entire fleet.
"With our close working relationship, we've proven our trust with Simarco and we're ready to react to any changes it needs."
Trevor Scott concludes: "The support from Bronze is always excellent, and they respond to any call-outs or questions very swiftly. I would have no hesitation in recommending them as a preferred supplier for materials handling equipment."
OTHER ARTICLES IN THIS SECTION