Tepid water solutions
16 April 2014
If the water temperature of an emergency safety shower is too hot or too cold, casualties are unlikely to remain under it for the minimum 15 minutes recommended for effective decontamination. The internationally recognised ANSI 358.1 2009 standard specifies a temperature range of between 16º-38º C.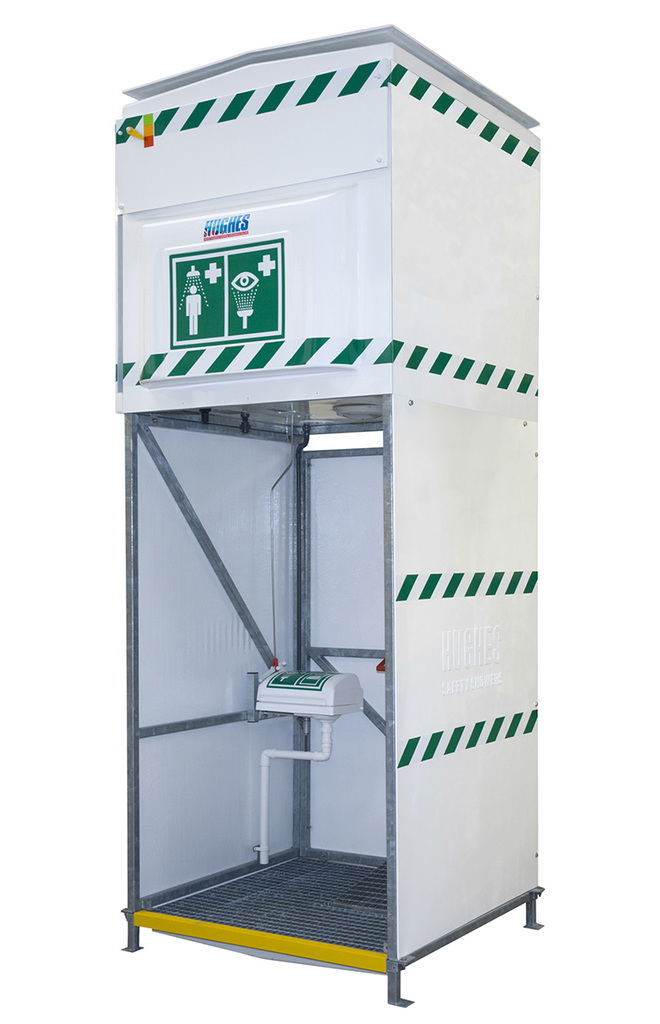 Existing emergency safety showers and eyewash units should be checked for compliance and if necessary, updated or replaced according to Hughes Safety Showers which has been supplying tepid water solutions for several years.
Thermostatic mixing valves regulate water temperature at the shower or eyewash within specified limits by precisely controlling the mix of hot and cold water. Hughes' mixing valves are rigorously tested to ensure long and reliable service and may offer an inexpensive upgrade solution.
However, that depends on the availability on site of hot water. If it is not easily accessible, Hughes offers a choice of instantaneous heaters powered by steam or electricity. Alternatively, a self-contained water heating system is available to provide tempered water directly to the shower head eliminating the need for a mixing valve.
OTHER ARTICLES IN THIS SECTION