Hughes hit 45
15 October 2013
Stockport based Hughes Safety Showers, is celebrating 45 years in business.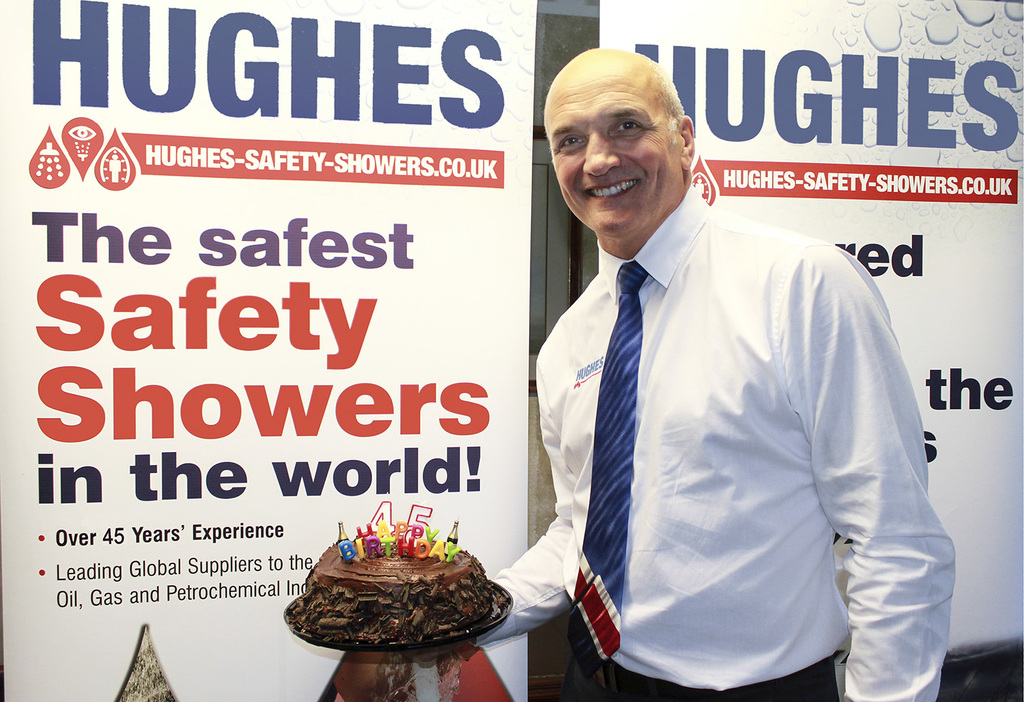 It is now Europe's largest manufacturer of Emergency Safety Showers, Eyebaths and Decontamination Systems. The company started as a small fabricator working for local customers and is now a major international player in the safety industry with its sights set on continued growth.
From the headquarters and manufacturing centre in Bredbury, Hughes supplies engineering contractors and industrial customers around the world. It has subsidiaries and sales offices in North America, the Middle East and Germany, and a network of distributors covering more than 160 countries.
OTHER ARTICLES IN THIS SECTION