Emergency shelter
21 March 2014
A Hughes portable HARD shelter featured in the national press recently when it was used to protect an extensive excavation by police scene examiners.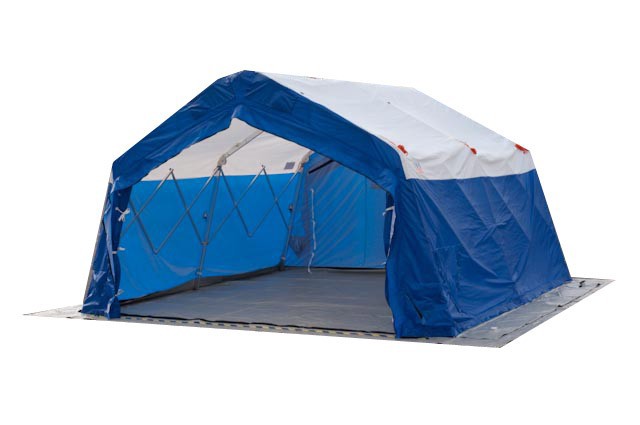 They worked throughout the night under portable flood lights to dig up a garden in Streatham, London. The team included specialists in chemical and biological threats who were responding to fears that the house was being used to hide chemical weapons.
Lightweight, easy to carry, tough and durable, the Hughes HARD shelter is suited to a variety of emergency roles including mass decontamination following a chemical accident and as a holding centre for casualties during fire and rescue operations.
A comprehensive range of ancillary equipment is also available from Hughes to make the HARD shelter self-reliant and independent of mains services. The shelter can be erected by two people in less than three minutes.
OTHER ARTICLES IN THIS SECTION