New emergency shower
03 November 2016
Spill containment specialist Empteezy is launching a new emergency shower at the The Abu Dhabi International Petroleum Exhibition and Conference (ADIPEC), which takes place on November 7th in hall No: 12, stand No: 12752.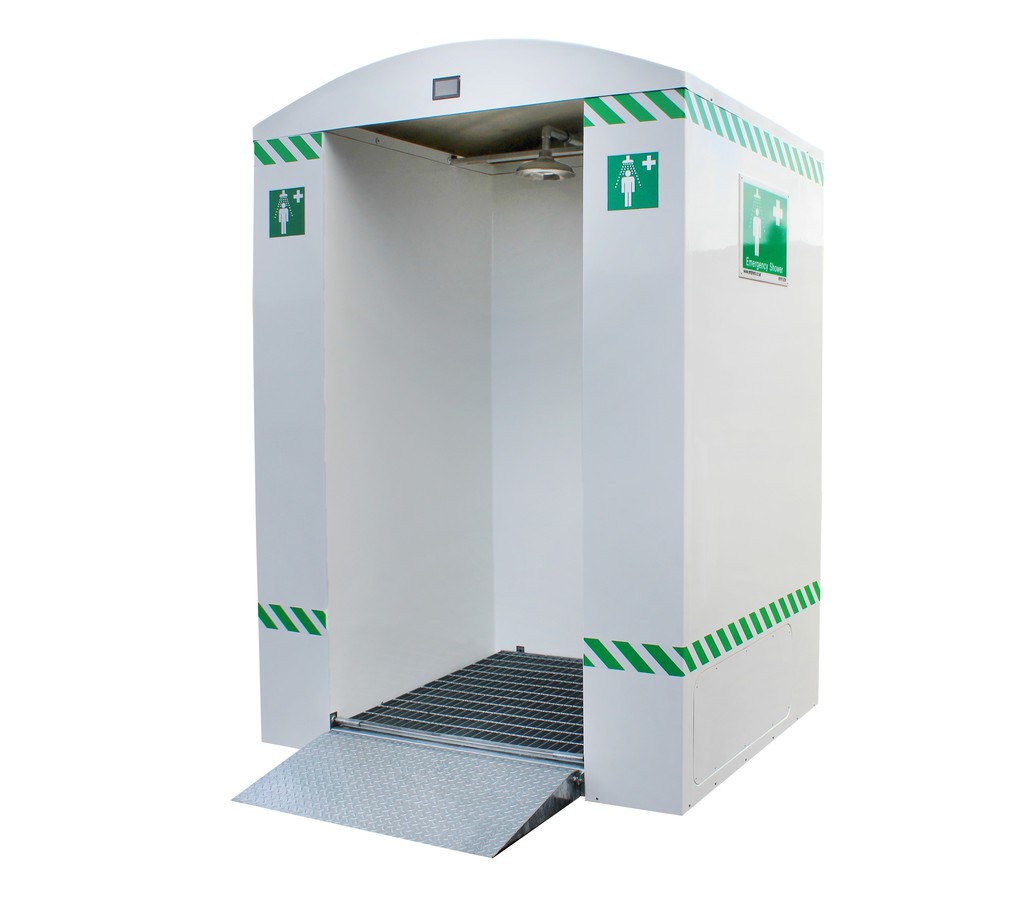 Chemical or flammable liquid containment is a necessity on any trading site, primarily to ensure personnel and equipment safety. Accidents inevitably happen as a result of both controllable and uncontrollable variables so it is important to provide decontamination facilities on site which are easily accessible.
To ensure the fastest possible decontamination time, Empteezy has designed a wrap-around shower which is activated by walking on to a grid mesh. The u-shaped encased structure provides a thorough decontamination in the event of human contact with hazardous liquids, by distributing 75.7 litres of clean water per minute onto the body and 1.5 litres of eyewash per minute. This design limits contamination potential, by encasing the individual and decreasing the chance of the hazardous material escaping outside of the confined area.
OTHER ARTICLES IN THIS SECTION