Portable bund system
02 July 2015
The QuickBerm portable bund system is designed to be versatile, hard wearing and practical.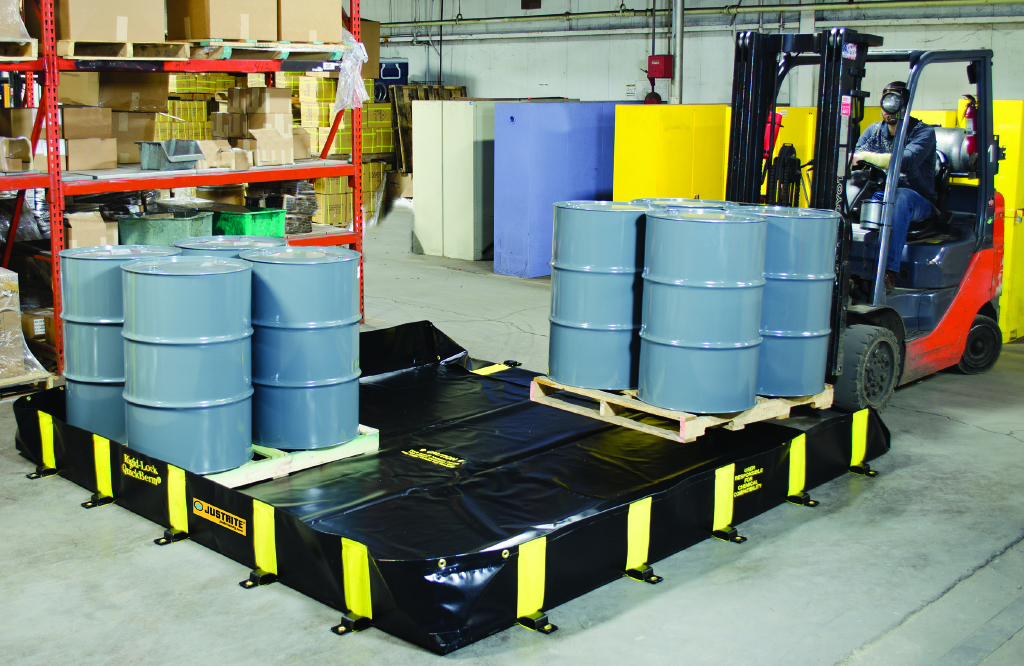 If customers can't find a size to suit a specific application from the standard range of nine, a made-to-measure custom service is available too.
QuickBerm has a patented Rigid-Lock stainless steel internal brace support system which holds each wall at a full 90°, locking them in position for secure, leak proof containment. The system also provides maximum usable space inside the bund and reduces trip hazards around the bund perimeter.
With the walls in the 'drive-in' position, the bund can withstand vehicle weights in excess of 5000kg at each tyre and when in the 'contained' position the supports will maintain the integrity of the bund against wind loads of up to 40mph. For further security each of the supports is fitted with a heavy-duty brass grommet for anchoring the bund under high wind conditions (anchor stakes not included). Should the bund fill completely with liquid the Rigid-Lock support system will hold the walls without bending or buckling.

OTHER ARTICLES IN THIS SECTION