Mixing & storage system
06 June 2014
Empteezy was asked to design and manufacture a self-contained mixing and storage system for paints and solvents being used during the £130 million redevelopment of Edinburgh Waverley train station.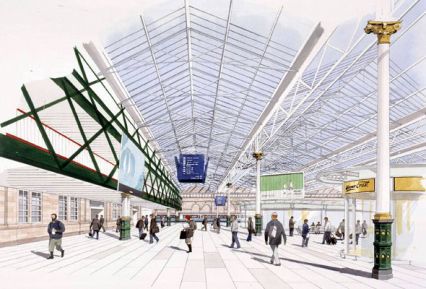 The company says: "We were able to deliver a system that met the needs of the specific working environment in a manner which reduced the potential for environmental damage, militated against personal injury and reduced liability risks."
Empteezy's task was to design and produce a system that would fit into a restricted space, yet still provide secure, fully bunded storage for 2,000 litres of paint in 5, 10 and 25 litre containers.
Additional features included: Zone 1 explosion-proof sockets to allow mixing equipment to be used, workspace mixing benches, extra-large vents to allow air to circulate freely and intumescent seals to form a flame-tight barrier in the event of a fire.
Empteezy holds ISO accreditations; ISO9001, ISO14001 and ISO18001 covering quality management, health and safety, and environmental management.
OTHER ARTICLES IN THIS SECTION