Ensuring safety in the ever-growing e-liquid industry
24 March 2020
Vaping has made its mark as one of the fastest growing industries of the 21st century.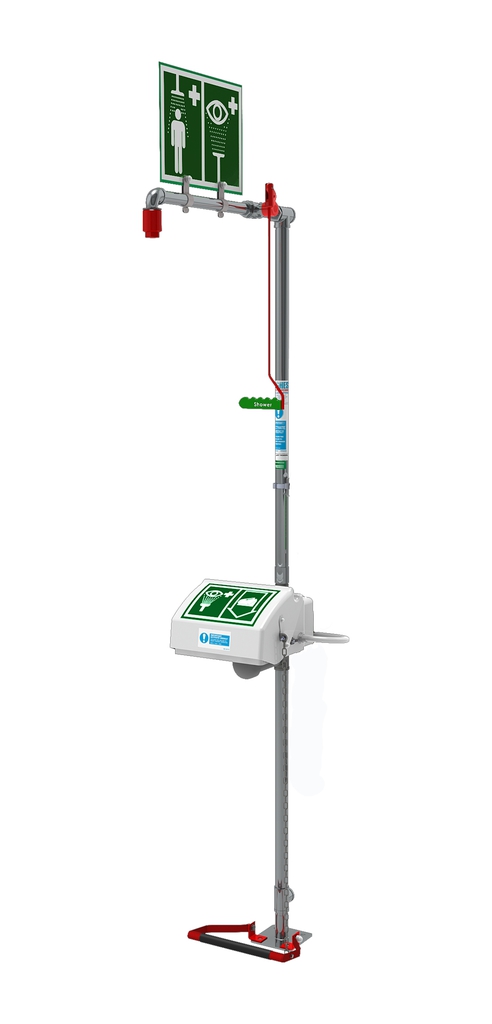 With the number of vapers globally climbing from just 7 million in 2011 to a staggering 41 million in 2018 and a market worth an estimated £15.5 billion, it's unsurprising that new vape liquid manufacturers are popping up every day.
Manufacturers based in the UK are required to submit a notification to the Medicines and Healthcare products Regulatory Agency (MHRA) six months before they intend to put their product on the UK market. Further rules for nicotine-containing electronic cigarettes and refill containers were introduced from 2016 by MHRA. These rules were designed to ensure minimum standards for the safety and quality of all e-cigarettes and refill containers (otherwise known as e-liquids).
In terms of chemical hazards, nicotine is the main concern when it comes to the ingredients of e-liquid or vape liquids. Other main ingredients, such as water, vegetable glycerin, propylene glycol and flavourings are not considered irritants to skin with only propylene glycol noted as causing mild irritation if it comes into contact with the eye.
Material safety data sheets (MSDS) for nicotine list irritation and redness as symptoms of skin or eye contact. In addition, absorption of nicotine through the skin may occur, causing symptoms similar to those of inhalation or ingestion such as nausea, a sore throat or dizziness.
To mitigate these risks, in the case of an accidental spill it is recommended that workers remove contaminated clothing and rinse skin thoroughly with water. Upon eye contact, the casualty should immediately flush with plenty of water for at least 15 minutes. These recommendations, cited in e-liquid MSDS, align with flushing times stated in both EN15154 and ANSI Z358.1-2014 standards.
To ensure that your e-liquid production facility conforms to health and safety guidelines and your workers are safe, it's important to invest in EN and ANSI compliant showers and eye/face wash equipment.
Recommended showers for e-liquid manufacturers
Our range of indoor emergency safety showers are ideal for a manufacturing environment. The indoor range includes ceiling, wall and over-door mounted models, designed for environments where space is at a premium. The combination units comprise of a plumbed in safety shower and an eye/face wash for full decontamination. All models are available in stainless steel to remove the risk of contamination from a painted surface and to ensure high levels of corrosion resistance and hygiene, essential for working with food-grade materials, such as the flavourings found in e-liquids.

Mobile showers are perfect for areas where a stationary unit is unsuitable. Offering rapid response and flexibility of location, this range is an ideal supplement to plumbed-in safety showers.

Hughes also have a wide selection of eye/face wash equipment from pedestal mounted and wall mounted to portable self-contained units.
General safety shower considerations
To ensure accidental spills are flushed from the skin and eyes quickly to minimise injury, emergency safety showers must be located within 20 metres, or 10 seconds reach, of a hazard. However, if a chemical is particularly hazardous, the safety shower and/or eye/face wash equipment should be placed immediately adjacent to the hazard.

Water delivered by emergency safety showers should be tepid. At temperatures over the tepid range specified by EN and ANSI standards, there is the added danger of scalding and increased absorption of harmful chemicals into the skin. Prolonged exposure to water that is too cold increases the risk of thermal shock or hypothermia and prevents the casualty using the shower to decontaminate effectively for the full 15 minutes.

Emergency safety equipment must be visually inspected and activated weekly along with an annual service to guarantee reliable and effective operation and conformance with European and International standards.

Personnel who may be exposed to hazardous materials should be instructed on the safe and proper use of the emergency safety equipment and be advised of its location.
Both the EN 15154 and the internationally recognised American National Standard, ANSI/ISEA Z358.1-2014 provide uniform minimum requirements for the performance, use, installation, testing, maintenance and training of emergency safety shower and eyewash equipment. View our EN and ANSI summaries for more information.
For advice on the most suitable solution for your application or to request a quote, contact us today.
OTHER ARTICLES IN THIS SECTION