ARTICLE
Give me five
03 February 2014
Hand protection specialist Polyco has introduced five new gloves to the market all of which will be on show at The Health & Safety Event.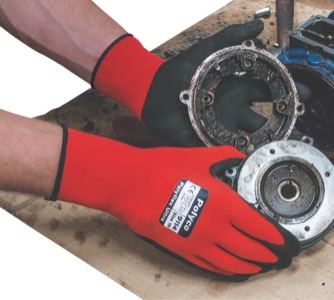 The new products include: Polyflex Ultra, Grip It Oil, Grip It Oil C5, Bodyguards GH100 and Finite HD

The Polyflex Ultra, Grip It Oil and Grip It Oil C5 feature a nitrile coating that allows for maximum grip in wet and dry conditions.

The Bodyguards GH100 is a tactile glove making which is said to be perfect for precision work. The glove is durable and provides good abrasion and tear resistance.

The Finite HD is a nitrile powder free disposable glove that can be used as a heavy duty disposable or a lightweight re-usable glove. It has textured fingertips for improved grip and an extra-long cuff for increased protection.

Stand E22.
OTHER ARTICLES IN THIS SECTION