Orange is the new black
22 August 2017
Dense zig-zag embossing provides a unique 'tyre tread' pattern on both sides of the Finite Orange TT powder free nitrile gloves from Polyco helping the gloves to offer grippy handling in wet, dry and oily conditions.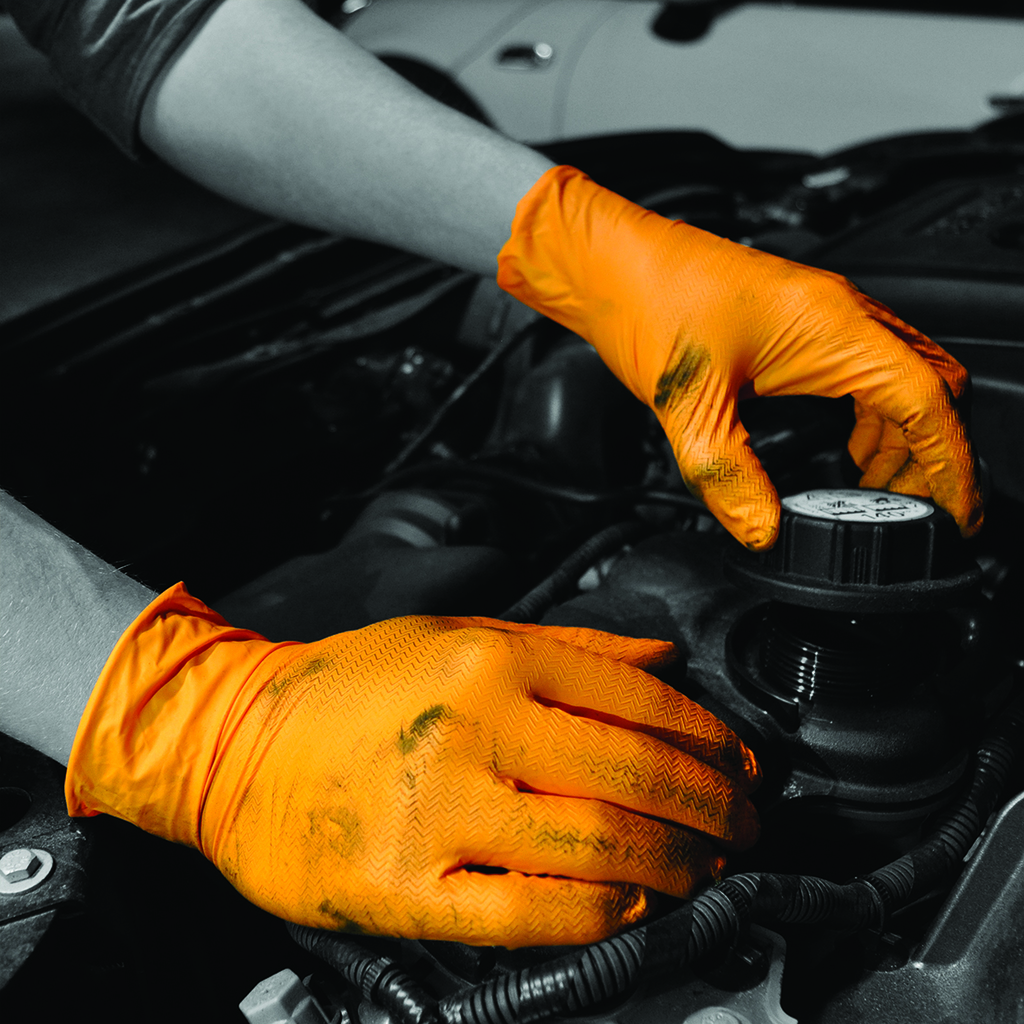 This makes them ideal for automotive, engineering and maintenance environments.
'Tyre tread' grip doesn't limit this glove to just mechanical applications though. Food safe and certified to EN374, the Finite TT create an effective barrier against more than just oil, but other chemicals too.

Superior strength nitrile means they are the brightest choice for either a heavy duty disposable or lightweight reusable glove. But the material's extreme softness is said to encourage all-day wear and its resistance to tears and punctures enables it to stand up to the job. The nitrile will form to the wearer's own hand shape while they work.
OTHER ARTICLES IN THIS SECTION