Hand protection makes waves
06 July 2016
Sunseeker is the Dorset-based builder of some of the world's finest motor yachts.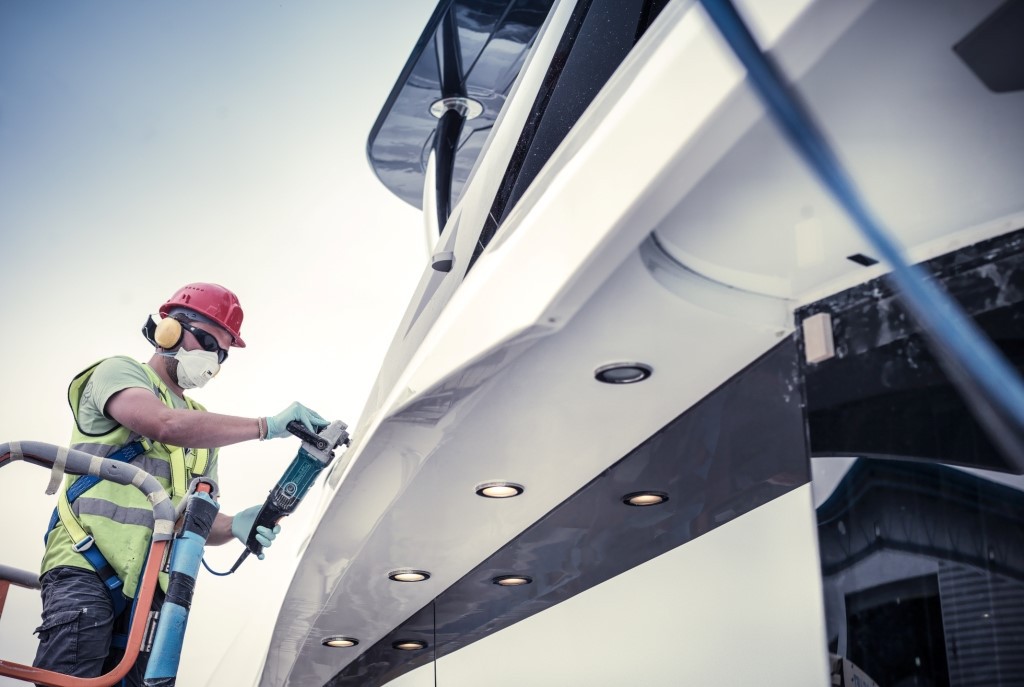 Its reputation for quality and excellence has grown as a result of its constant drive to innovate and create the finest luxury vessels. The detail and dedication that goes into every Sunseeker yacht is appreciated by discerning clients all over the world – including 007 himself, James Bond. Who could forget that thrilling high-speed chase on the River Thames in The World is Not Enough, with our hero at the controls of a swift and sleek Superhawk 34?
Sunseeker constantly sets new benchmarks and standards in the boat-building industry. In January this year, the company unveiled the Sunseeker 131 yacht at the London Boat Show – the largest model ever to debut at the event. In fact, the runway at London City Airport, which is next to the event venue ExCEL, had to be closed temporarily to allow the 40m superyacht to pass through King George V lock.
But size isn't everything. What Sunseeker yachts are primarily known for is their build quality. All the boats are painstakingly handcrafted, from bow to stern, and no detail is too small. The human influence on the finished product is crucial. A machine might be able to sand and polish until the cows come home but it will never be able to pinpoint when the finish is exactly right. Sunseeker craftspeople take great pride in the ability of their own two hands to create a look and feel of real beauty.
And those hands require suitable protection from the myriad hazards faced by the boat-builders at every stage of a vessel's construction. Take the laminators, for example. Their job is to apply the top layer of gel to the initial glass-fibre structure. In order to 'cure', this gel requires an accelerant – organic peroxide – to be added to it. The two substances must be mixed and handled very carefully, or a nasty chemical burn may result.
Once the fitting-out stage is reached, various other tradespeople come on board such as bonders, engineers, carpenters, electricians, teak-deckers, anti-foul painters and deck-fitters. Their skilled and specialist work is facilitated by components provided by bench-joiners, upholsterers, loom assemblers, stainless-steel fabricators, welders and polishers. Overall, almost 90 per cent of Sunseeker's 2,000-strong workforce are directly involved in hands-on production roles.
That's a lot of hands doing a lot of tasks involving a lot of hazards! Consequently, Sunseeker provides 11 types of glove from the Polyco range to protect its employees. Martin Arnold, SH&E compliance manager said: "We work closely with Polyco, and have an on-going programme to assess and review our hand-protection requirements. This keeps us up to date with latest developments and best practice and ensures we provide our employees the most suitable and effective hand protection solutions available."
Sunseeker takes health and safety and the impact their business has on the environment very seriously. Certified to ISO 14001 for a number of years, the company also recently achieved certification to OHSAS 18001. There is a focused commitment to the safety and well-being of all personnel on Sunseeker sites – particularly important, given the number of young apprentices the company hires every year. This year saw a record intake of 40 apprentices, who are deployed across all manufacturing operations, working as composite boat-builders, carpenters, marine electricians and marine engineers.
According to CEO Phil Popham, making sure the shipyards are safe and clean, and ensuring that the work environment is pleasurable, are key to staff morale and Sunseeker's success.
And the fact that this British company rules the waves in its market is proof that looking after the health, safety and well-being of workers – and particularly their hands – will always help businesses stay on an even keel.
OTHER ARTICLES IN THIS SECTION