ARTICLE
Safer access at roofline level
04 September 2017
Easi-Dec, the working at height safety specialist, has supplied Everest with 72 Roofline systems to provide installation teams with a safe, efficient and cost effective solution for accessing roofline level when carrying out gutter, soffit and fascia replacements.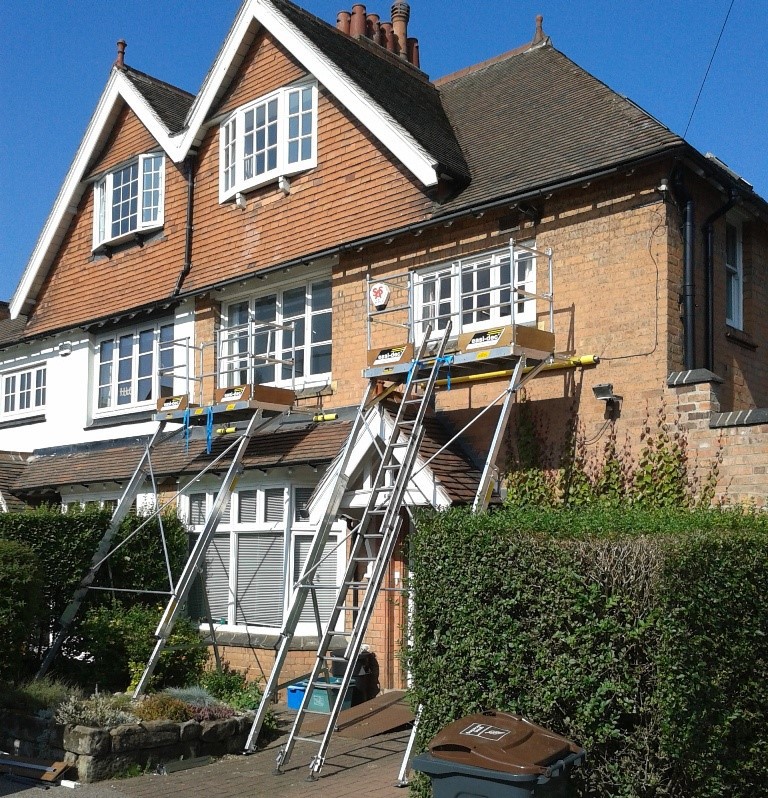 The Easi-Dec system allows trained operatives to erect the access equipment on the day of the installation and remove it upon completion, which causes less disruption to customers. The system removes the need to appoint external scaffold companies on some installations. Its individual platforms can also be used on window replacement contracts which offer further flexibility with the equipment.
"The Easi-Dec Roofline system is well known within our industry and it not only offers a cost effective solution, but it also does not compromise on safety," said Andy Hunter, health & safety executive at Everest. "We purchased a significant amount of Easi-Dec equipment, and as a result, we worked closely with the company to deliver 72 training sessions around the UK in a very short space of time. The service was excellent and the delivery of the equipment and training ran without any issues."
Easi-Dec Roofline is a modular system incorporating one or more Easi-Dec platforms linked securely with Easi-Dec Catwalk to form a continuous fully-guarded platform. It has been designed to provide simple, rapid access to roofline level by eliminating the time constraints of erecting scaffolding and can be set up in less than 30 minutes.
OTHER ARTICLES IN THIS SECTION