ARTICLE
Roof top safety
22 October 2014
Easi-Dec has provided a roof top safety solution for DMD Installations which is carrying out maintenance work on a £6m Council housing project in Colchester.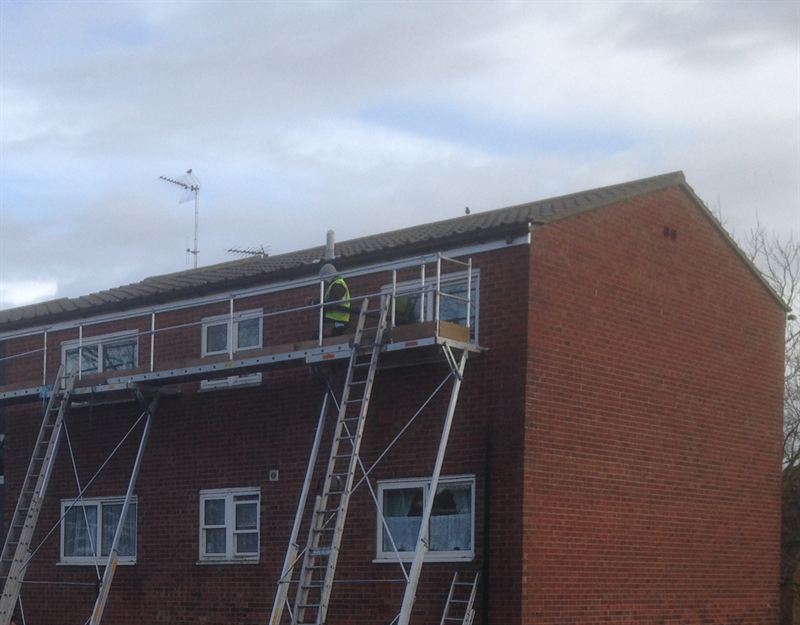 "Using the Easi-Dec Roofline systems gives us independence and stops us relying on scaffolding companies," DMD Installations commercial director Peter Statham said.
"There are many benefits to working with Easi-Dec, it reduces the costs to the client and enables us to work in a safe and secure manner."
The Easi-Dec Roofline system comprises one or more Easi-Dec platforms linked securely with the Catwalk to form a continuous fully-guarded platform. The 8 or 10 metre system can be erected in less than 30 minutes and the use of telescopic legs gives height adjustment in 30 mm increments making it easy to use on sloping ground.
OTHER ARTICLES IN THIS SECTION