ARTICLE
Safer powered pedestrian trucks
11 April 2017
The ACKPad and ACKBelt are cost effective and easily fitted safety devices developed by the Weston Handling Consultancy to help improve the safety of virtually all your powered pedestrian trucks.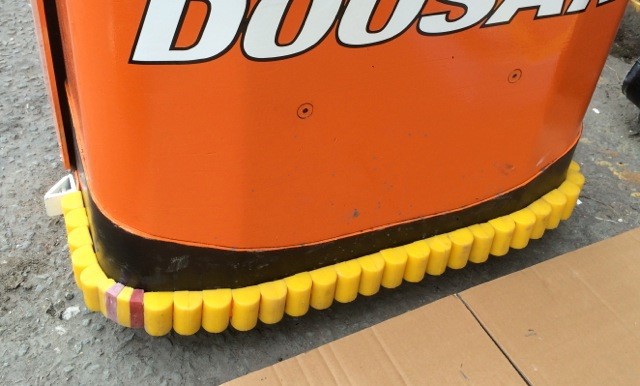 According to the company, the self-contained, protective ACKPad and ACKBelt immediately reduce the risk of injuries to your staff and damage to your plant.
Fitting ACKPads and ACKBelts to your fast moving powered trucks is designed to be an easy way of installing cost effective safety features that can instantly give you greater protection for the operator and for plant and equipment, giving you a faster payback.
Fitting around the base of your powered pedestrian trucks, ACKPad and ACKBelt connect directly to your existing, tried and tested, Tiller Arm "Anti-Crush Stomach Button". This is said to increase the detection area of an impact by, typically, over 800%.
ACKPads can be moulded to the shape of your truck and can even enhance your design features. The ACKBelt has been developed to give you quick and easy fitting to almost any shape, following its form. ACKBelts can be retrofitted to most makes and models of trucks.
OTHER ARTICLES IN THIS SECTION