ARTICLE
Take health into your own hands
07 March 2017
Wiha, the hand tool manufacturer, has announced a 'health offensive' marketing campaign under the slogan 'I feel Wiha' for 2017 in a bid to actively tackle health and ergonomic design.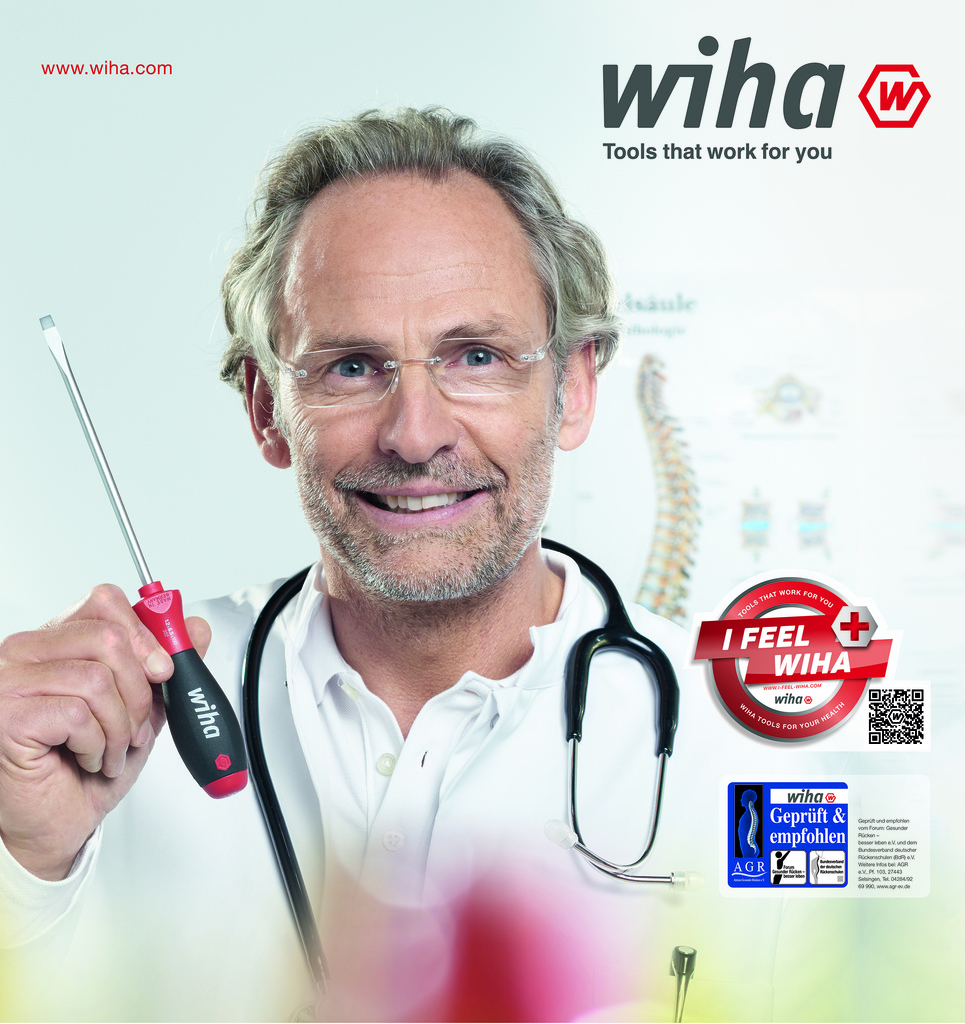 Sharing information and knowledge, capturing attention and offering advice are just some of the measures announced, as part of the campaign, which Wiha will implement over the coming year. You can find out more at www.i-feel-wiha.com.
The world's first "German Association for Healthier Backs" award given to a hand tool manufacturer is not the only reason why Wiha has decided to focus on the topic more closely.
Wiha's many years of experience in developing hand tools whilst researching and taking into account ergonomic aspects also serve as a driving force behind this initiative. The successful outcome from close collaboration with institutions and professionals in the medical science sector also plays a role.
OTHER ARTICLES IN THIS SECTION