ARTICLE
Colour-coded bits
01 November 2017
The subdivision of the Wiha bit range into just three colour-coded categories simplifies selection, and all Wiha bits are now suitable both for normal screwdriving tasks and impact screwdrivers.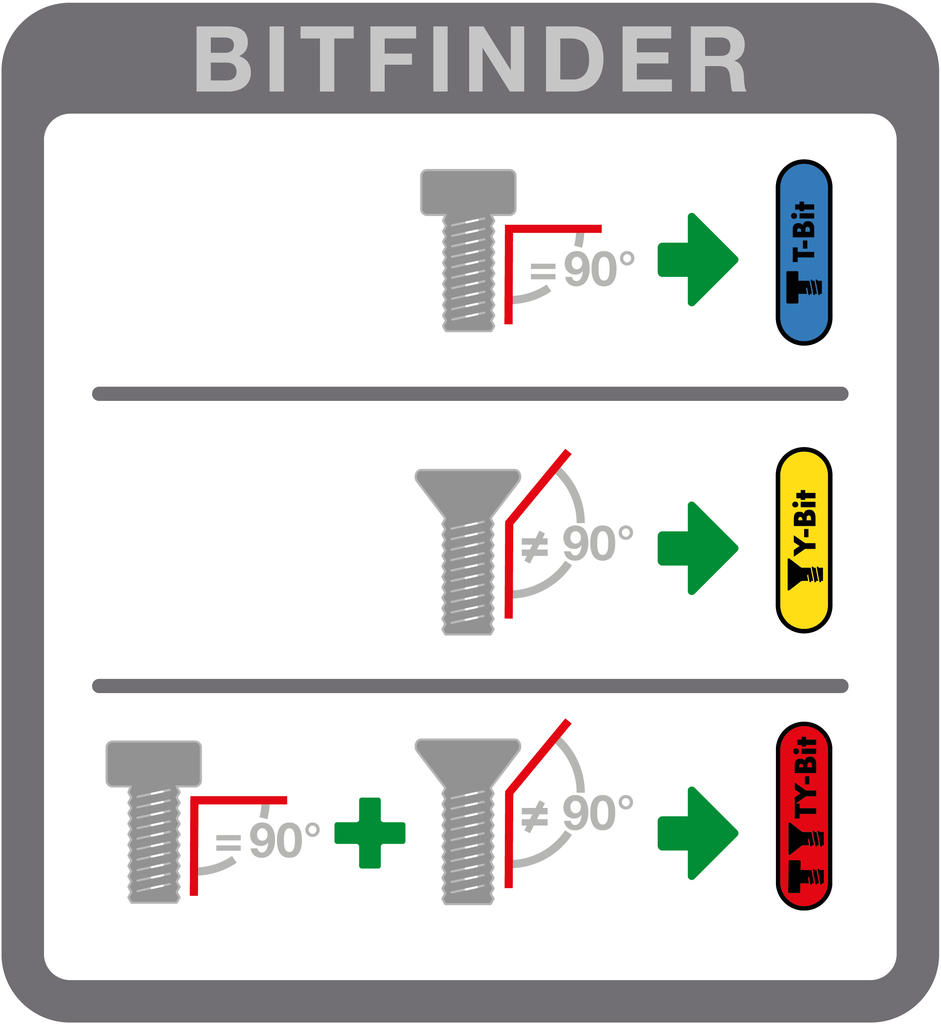 Thanks to its simple classification, based on the screw shape to be fastened, the new bit concept ensures the right bit is identified in the shortest time. A glance at the screw, another at the concept's new colour and symbol code, and the bit is located in seconds.
Wiha explains that if the user has screws with a 90° angle at the screw head, which tend to lie flat against the material, its blue T bits are the ones to pick, while for screws with angles of more than 90°, in other words with more of a countersunk shape, the yellow Y bits offer a solution. If the user wants to fasten both types of screws, the red all-rounders, the TY bits, are the right choice. The question as to whether they should be fastened manually or with impact screwdriver is redundant.
Thanks to the extended torsion zones of the new bits, new bit technology patented by Wiha enables an improved lifespan – 120 times longer – compared to previous Wiha standard bits, for instance. This saves time and money and not just in terms of shorter bit changing times. Smoother workflows and simple task changes from normal to impact fastening are also made possible. Searching for dropped bits will also be made easier. For better detection, special UV coatings on the bits' blue, yellow and red colours illuminate fluorescently when an appropriate light, such as the Wiha torch, is shone upon them.
This new bit concept programme was based on results from market and user surveys conducted by Wiha. According to these evaluations, both trade and users wanted to see a more simplified bit selection in 'today's strongly differentiated and often confusing market'.
Ronny Lindskog, sales and marketing manager at Wiha, explains: "Before now, it was often a challenge for both users and trade experts to find their way through today's extremely complex bit market to identify which bit was really suitable for the application in question. We have now succeeded in establishing an entire professional range with the highest quality standards in terms of lifespan, application possibilities and functional features, such as the UV coating, based on just three principles. I can't imagine a simpler concept."
OTHER ARTICLES IN THIS SECTION