ARTICLE
Safe storage for L-keys
30 January 2018
The new Wiha L-keys unite, in a nine-piece set,  several practical benefits in a single element thanks to the colour-coded product design and practical ball end shape.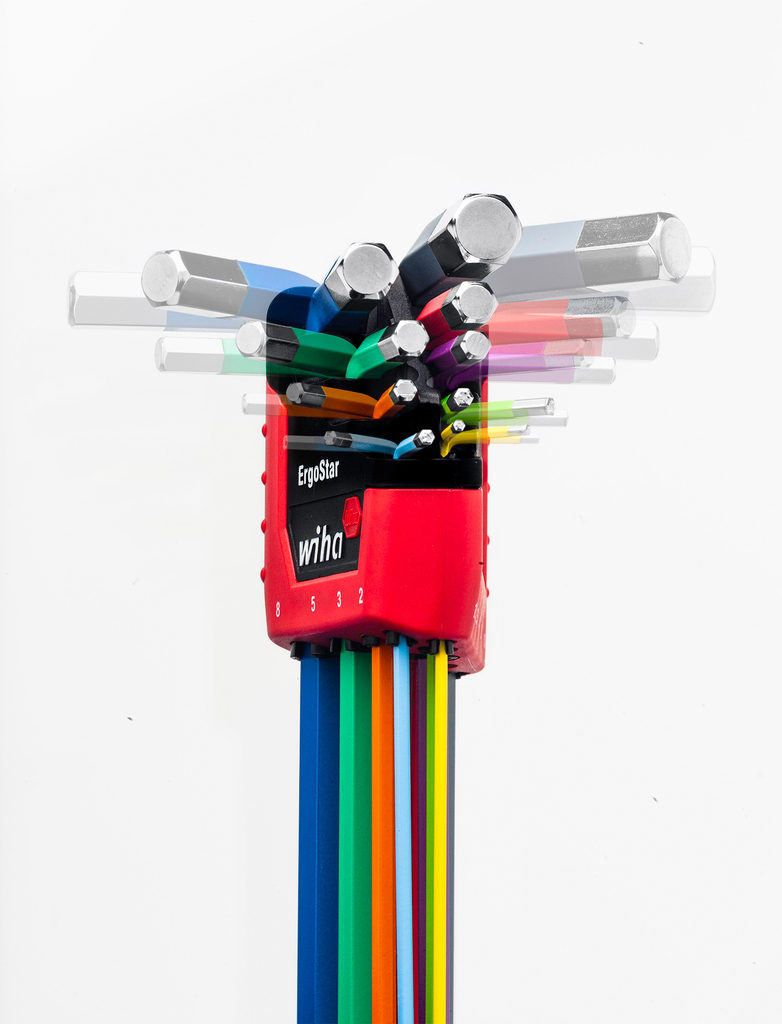 Storage in the ErgoStar holder also ensures simple handling and organisation for professionals in their daily work. Users are highly familiar with all too common problems such as dropping, forgetting or losing L-keys while using them on equipment and machines. Wiha now offers the solution with safe storage and a highly visible, colourful appearance. Users can avoid unnecessary delays affecting the entire production process or damage to equipment and machines due to oversights and mistakes. Thanks to the UV paint, L-keys are quick and easy to find even in the dark or in poor lighting.
The ball end also helps to increase efficiency, making it easier to access screws and allowing users to work at angles down to 25°.
OTHER ARTICLES IN THIS SECTION