Electrician's case
13 November 2017
Hand tool manufacturer Wiha is launching its second generation Electrician's Competence XXL. Tested and approved since 2015, this case concept is now offered with optimised contents precisely tailored to electricians' needs.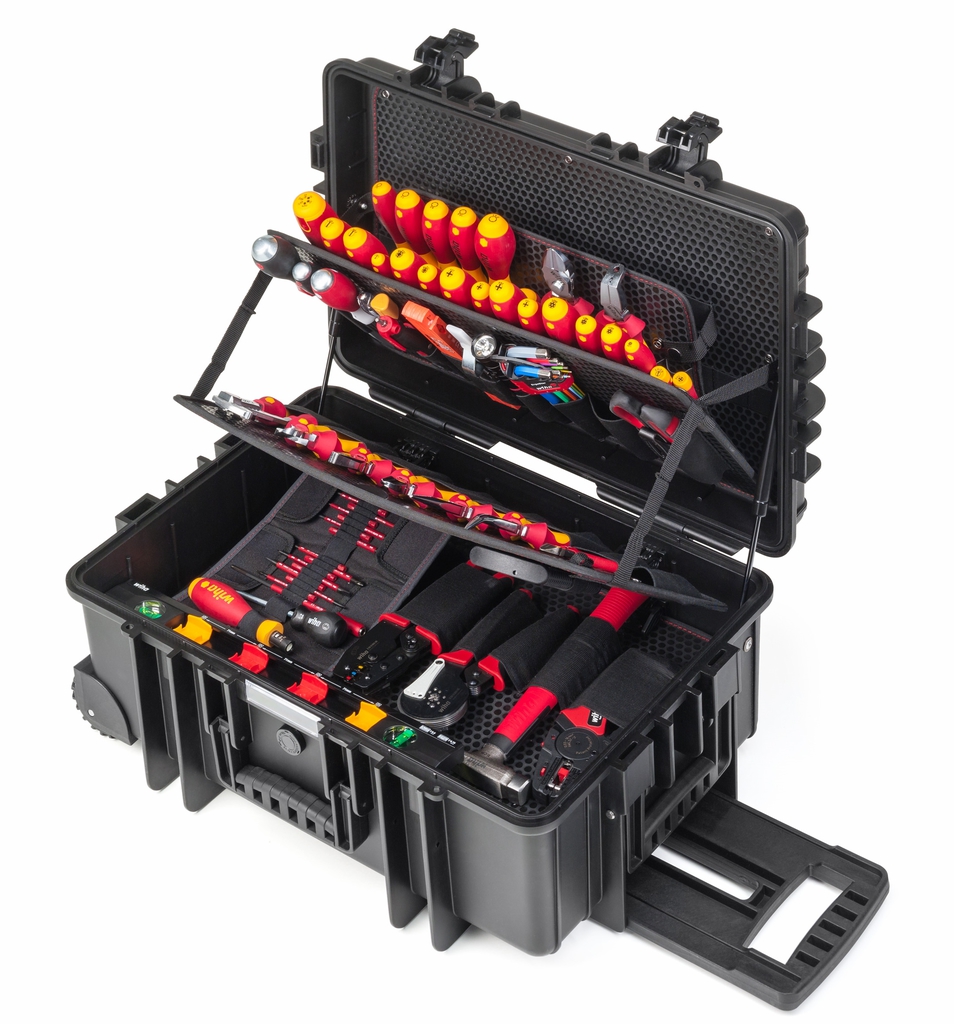 Even more detailed segment knowledge and a continuous, active dialogue with users have inspired Wiha to implement this comprehensive upgrade. Thanks to its safety, functionality and ergonomic design, the Wiha case trolley promises a true, all-round weapon to tackle everyday tasks with its 115-piece content. The equipment set includes the new Wiha torch, the dowel racket and the electrician's hammer.
Established Wiha classics also remain part of the equipment set. These include plier innovations such as the all-round, 3-in-1 TriCut installation pliers, and the VDE screwdriver and torque solutions from the Wiha slim family, which offer easy, protected access to low-lying screws. The same goes for the LiftUp electric magazine bit holder. Its new upgrade version includes an even more specific selection of six VDE slim bits for electrician applications, which are ready for withdrawal at the press of a button.
The newest items also taking their place in the case include the short Stubby VDE screwdriver bit holder, at just over 10 cm, with slim bits that guarantee greater safety in confined spaces.
The new automatic stripping pliers can be used for a wide range of cables between 0.03 and 16 mm². Plier cutters can be quickly exchanged thanks to replacement blades, instantly provided in the handle when needed. The user's health is also protected thanks to the supplied damper, which reduces recoil when skinning large cable gauges.
OTHER ARTICLES IN THIS SECTION