25 years of design success
21 July 2017
Screwdrivers, bit holders, hammers, plier innovations, torque solutions and many more hand tool products can inspire enthusiasm when they are not mere tools, but also deliver a design concept based on functional design and advanced innovative thinking.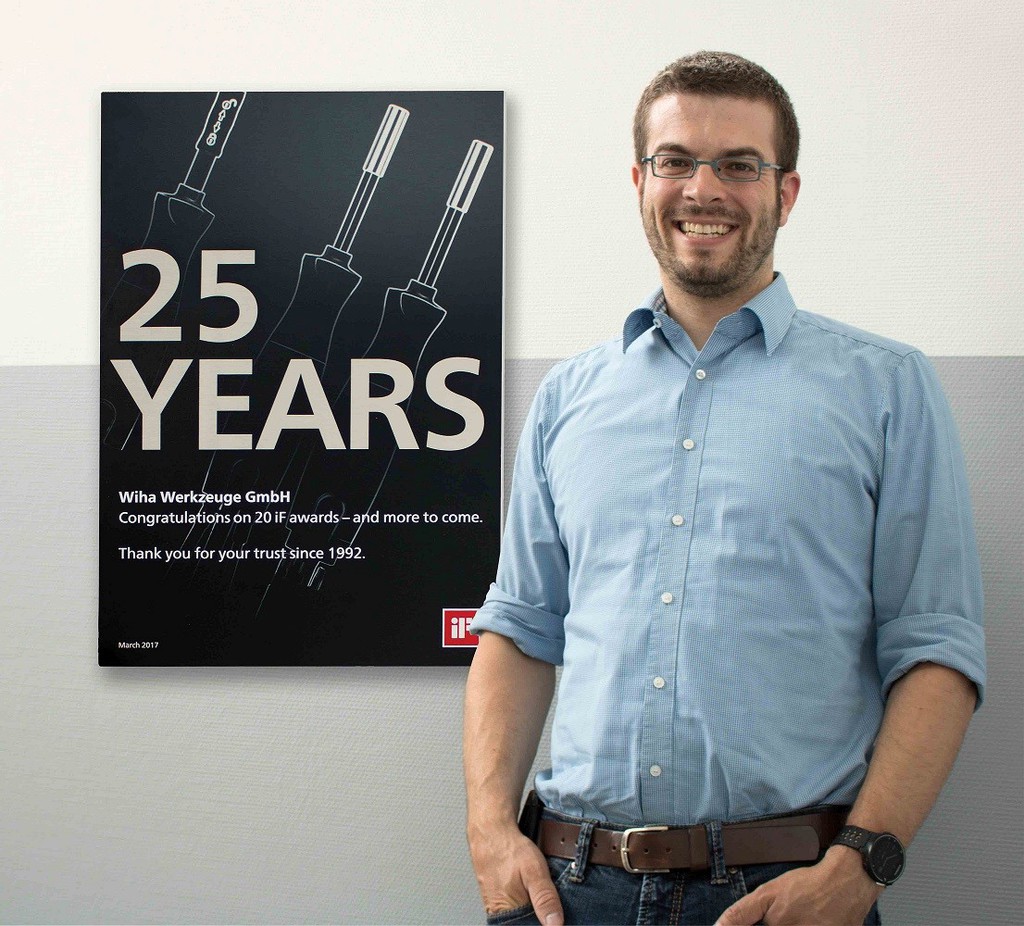 And Wiha tools do precisely that. That's according to the jury of the independent IF DESIGN Award design institution, having chosen Wiha tool innovations on a regular basis since 1992. Based in the Black Forest, this hand tool manufacturer has already notched up a grand total of 20 awards. Although a few things may remain the same, Wiha believes much has changed dramatically over the last 25 years. There have been changes to Wiha itself, its culture, the hand tool market in general and the importance of participating in competitions such as the if DESIGN AWARD.
The first award winners in Wiha's IF AWARD success story, starting in 1992, included products such as the Dynamic screwdriver, the ClapStar retractable L-key holder and the Safety 2000 safety hammer.
Honoured this year, the magazine bit holder LiftUp 26one is the latest award winner to join the other 19 prize-winning innovations from the last 25 years. This hand tool solution is designed to make daily work easier for users thanks to its user-oriented product features and characteristics. With a bit holder and a total of 13 double bits in its handle, it can provide 26 different types of screw fastening, thus ensuring greater efficiency and reducing weight. What the LiftUp 26one and the other 19 award-winners have in common is a product design which impressed the jury and promises real benefit for users in everyday life thanks to at least one special feature.
OTHER ARTICLES IN THIS SECTION