ARTICLE
ESAB appoints Weldsafe as Platinum Distributor
13 February 2017
ESAB has appointed Weldsafe as its first Platinum Distributor in the UK. Based in Glasgow, Weldsafe has been an ESAB distributor for 33 years and the company easily met the stringent criteria necessary for achieving the status of an ESAB Platinum Distributor.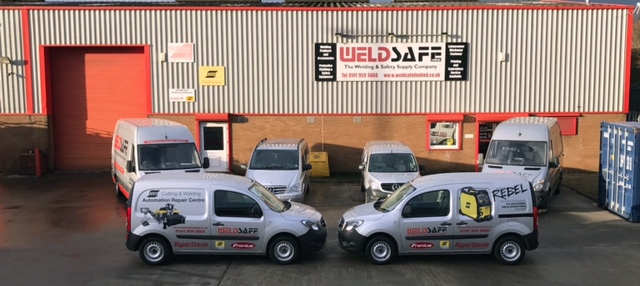 To mark the appointment, Gary Kisby, ESAB's sales and marketing director for France, Benelux, UK and Ireland, visited Weldsafe and presented the company's managing director, John Bunyan, with a memento.
Both companies are committed to supporting each other, not only for their mutual benefit but, most importantly, to help Weldsafe's customers. For example, Weldsafe is able to arrange visits from the ESAB Demobus, it can provide technical support, and Weldsafe has preferential access to stocks of new products – indeed, Weldsafe was the first UK distributor to offer ESAB's new Rebel multi-process welding machine from stock.
OTHER ARTICLES IN THIS SECTION