Breathe easy with PAPR system
03 December 2018
For heavy-duty protection from welding fume and particulates when welding, gouging and grinding, ESAB Welding & Cutting Products introduced the new ESAB PAPR (Powered Air Purifying Respirator) system at EuroBLECH 2018.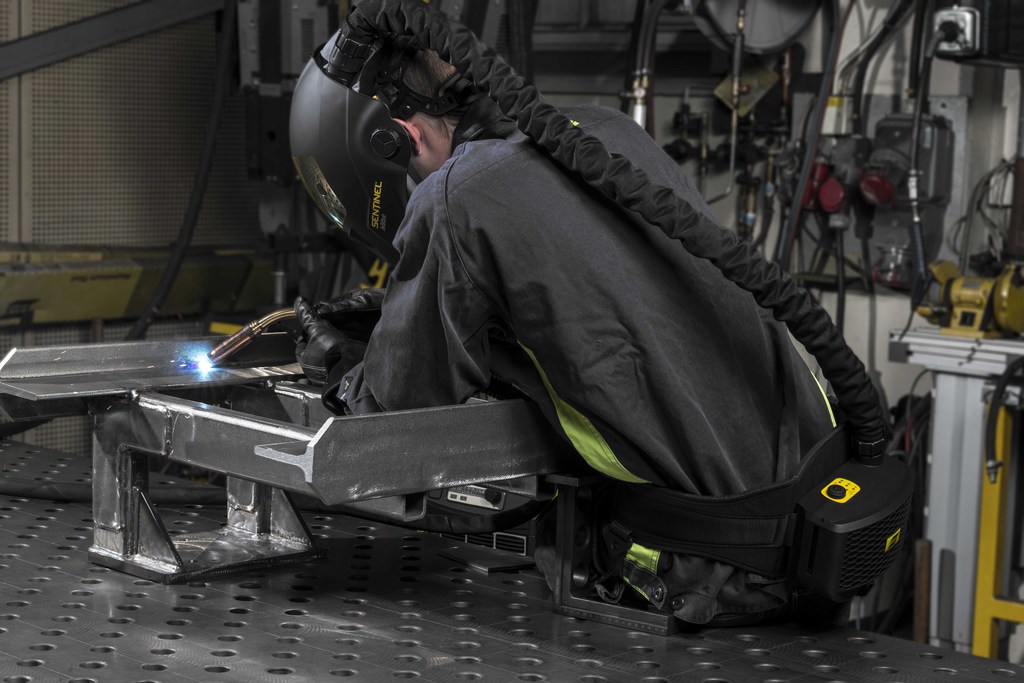 The ESAB PAPR features a P3 filter and pre-filter to remove particulates and the latest control technology, allowing the operator to adjust air flow between 170 and 220 L/min to suit the environment and application. As an extra measure of safety, it incorporates both visual and audible alarms to alert the operator in the event of a blocked filter or low battery. Compatible helmets include the SENTINEL A50 for Air, G30 Air, G40 Air and G50 Air and Warrior Tech.
Designed with robust construction for all heavy-duty welding applications, the ESAB PAPR weighs a comfortable 1 kg. Its Li-Ion battery pack provides up to 8hr operation at an air flow rate 220L/min, and an LED indicator makes it easy for operators to see and set flow rates; there is also an LED indicator for battery charge.
ESAB Welding & Cutting is a recognised leader in the welding and cutting industry. From time-honoured processes in welding and cutting to revolutionary technologies in mechanised cutting and automation, ESAB's filler metals, equipment, and accessories bring solutions to customers around the globe.
OTHER ARTICLES IN THIS SECTION