Reactive helmet
17 July 2013
Designed for use in all welding applications, ESAB's Warrior Tech helmet is an ergonomically designed lightweight helmet that provides protection from UV/IR radiation, heat and spatter.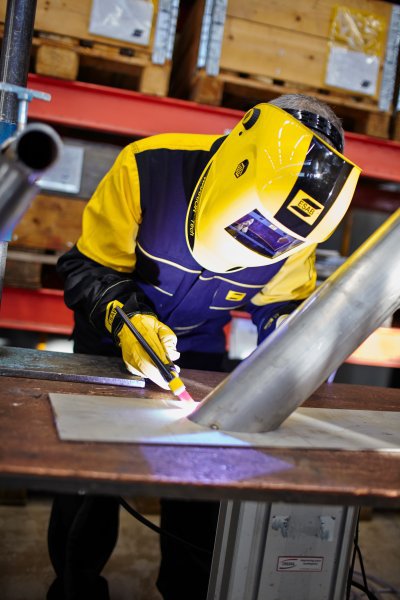 Critical for any welder is the performance of the lens and with the Warrior Tech, four welding arc sensors provide high response levels and a wider sensory coverage than many alternative helmets. It has a large viewing area of 98mm x 48mm, and features shade adjustment between DIN9 and DIN13 with its automatic shade darkening filter (ADF) lens.
The helmet is said to offer optimal performance for most fabrication and out-of-position welding. Its sensitivity control is useful when welding with low amperages, such as when TIG welding.
OTHER ARTICLES IN THIS SECTION