ARTICLE
Walking on air
26 February 2016
Out of the 420 tradesmen and women surveyed by footwear brand Dr. Martens, 78% cited comfort as the deciding factor in the type of outdoor safety footwear they purchased.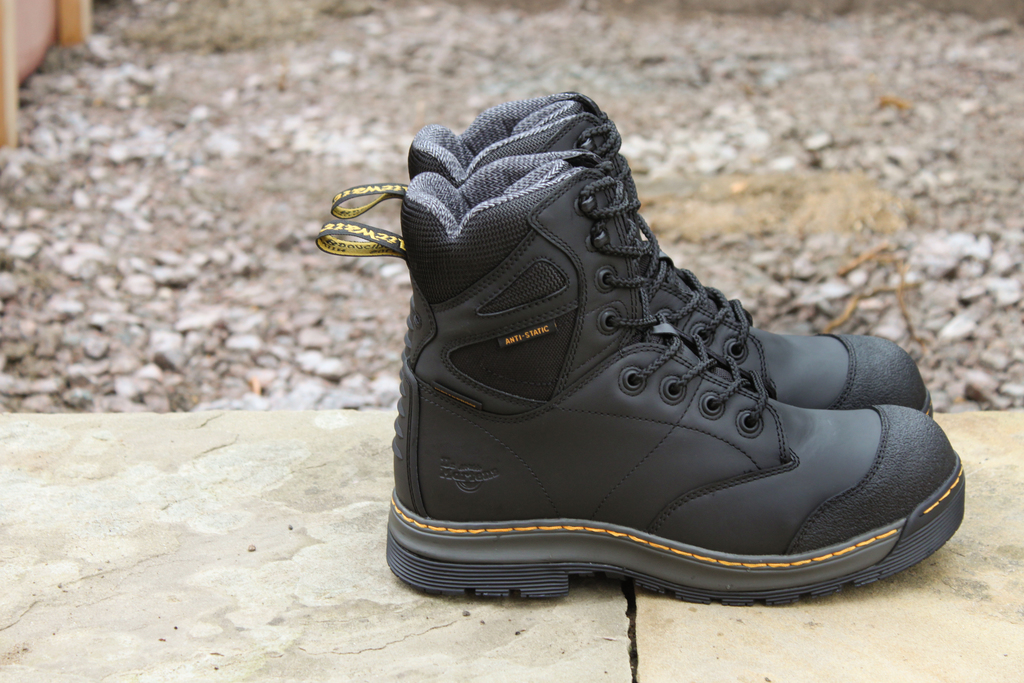 However, over half of those surveyed still felt their boots lacked flexibility and comfort, highlighting a need for further innovation from the footwear industry.
The survey was conducted within the construction, logistics and heavy manufacturing industries, where half of the participants spend at least 50 per cent of their time working outdoors. Style safety and comfort is taken seriously during the footwear design process. Factors such as how long the boot will be worn for, whether it gives the worker enough support, is warm and waterproof are all taken into consideration.
Designed for comfort and warmth for outdoor workers, Dr. Martens has launched a fully waterproof collection in three styles; TURBINE ST, SURGE ST and TORRENT ST.
The fully waterproof, non-metallic TURBINE ST safety rigger boot and SURGE ST safety boot feature antistatic properties, composite safety toe cap and Smartmask puncture resistant midsole. These full S3 specification boots also have the added benefit of a Smartmask PU cushioned footbed.
The TORRENT ST boot provides outdoor workers with extra waterproof protection. This fully waterproof, insulated, non-metallic safety boot also features a composite toe cap, Smartmask puncture resistant midsole and a Smartmask PU cushioned footbed.
OTHER ARTICLES IN THIS SECTION