ARTICLE
It's safety first for women in industry
06 February 2018
Iconic British footwear brand Dr. Martens says that it is bucking the trend for women in industry, with the launch of its women's industrial collection.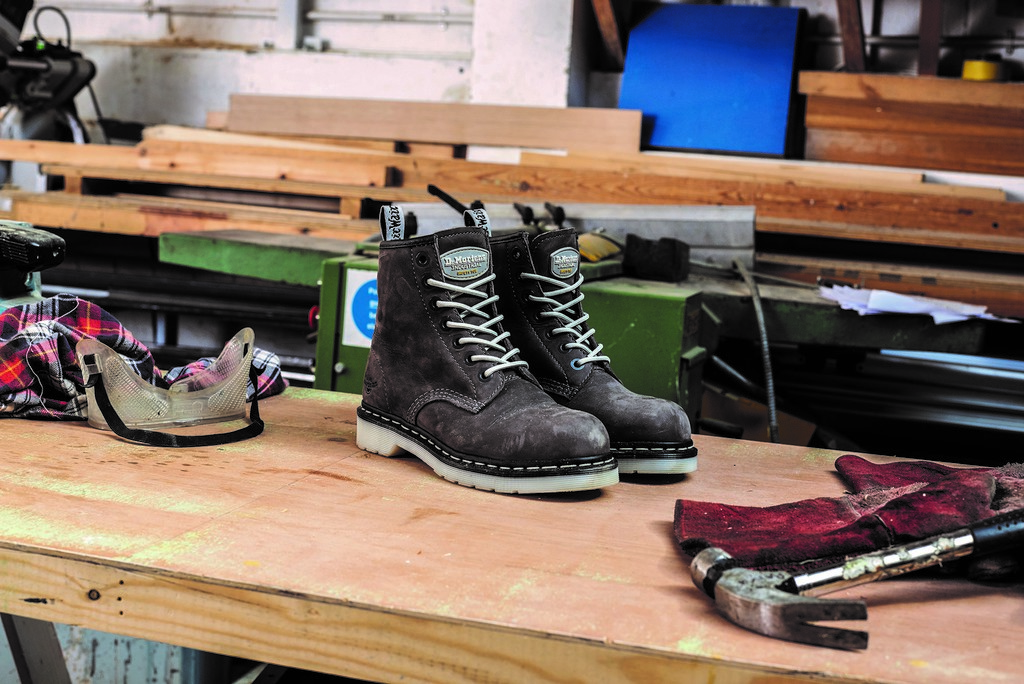 In recent years, more women have decided to embark on careers within typically male dominated industries such as construction, engineering and manufacturing. However, despite being exposed to the same risks, they are rarely supported by the Personal Protection Equipment (PPE) available, Dr. Martens says. The choice for women working within hazardous environments has famously been limited, resulting in women wearing safety footwear that has not been specifically designed with them in mind.
A survey commissioned by Trades Union Congress reveals that only 29% of women wear PPE specifically designed for them, whilst a further 57% said their current PPE actually hampered their work Wearing uncomfortable PPE, such as safety footwear that doesn't fit, can be hazardous, and prevent women from safely conducting their jobs.
To help encourage and support females in industry, Dr. Martens new Women's Collection ensures women are actually given a choice of protection, style and colour for their footwear. The collection includes the Maple- A classic 8-eyelet lace up steel-toe work boot. The Maple is designed with soft leather and heat-sealed uppers. The padded tongue ensures comfort, as well as the SoftWair sock liner delivering extra cushioning at the heel.
Also included is Arbor – the classic Chelsea work boot has a steel toe cap with soft leather uppers that are heat-sealed with a PVC outsole that is durable. The SoftWair sock liner also delivers extra cushioning at the heel and forefoot, while the raised grid pattern promotes underfoot airflow to keep feet dry and comfortable.
Available in UK sizes 3-9, the collection is available to buy online: http://www.drmartens.com/uk/c/industrial-womens
OTHER ARTICLES IN THIS SECTION