Aerospace safety
08 December 2015
Following a successful trial, Magellan Aerospace, which supplies products to Airbus, Boeing and Bombardier, has selected TraffiGlove to supply its specialist safety gloves for use at its manufacturing operation in Greyabbey, Northern Ireland.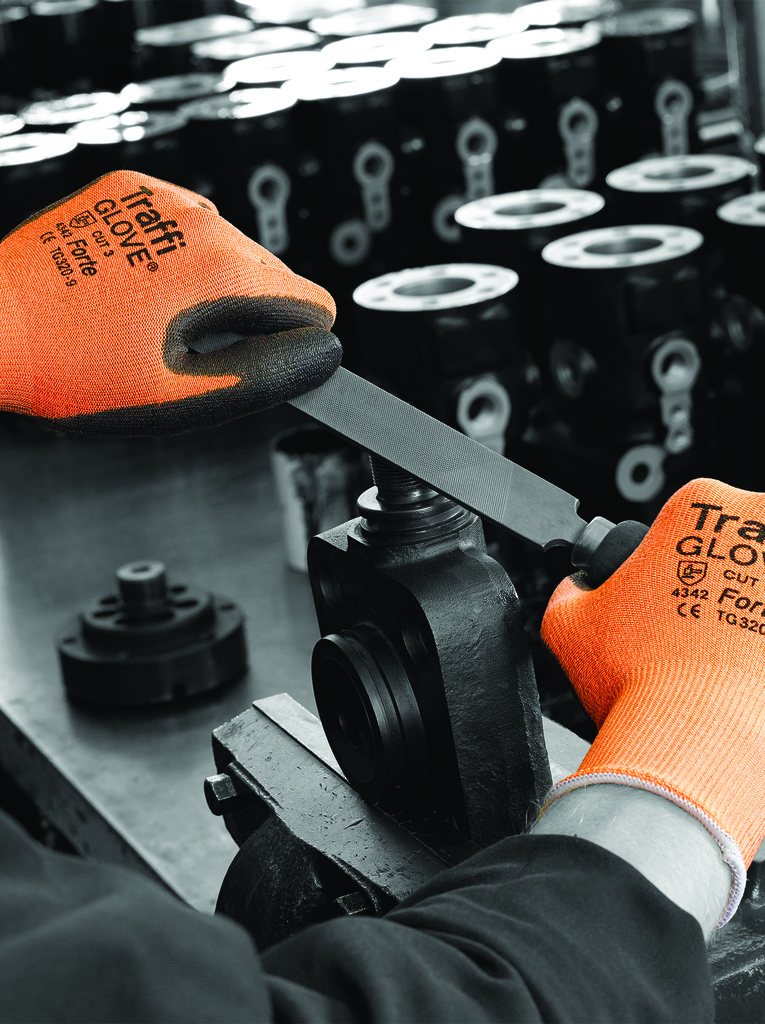 With the original gloves used by its aluminium parts engineers lasting just one week at a time, Magellan Aerospace was looking for a longer lasting solution that would provide adequate protection to its operatives.
TraffiGlove provided its TG320 Forte and TG535 Secure safety gloves, offering medium level and high-level cut protection respectively. The TG320 Forte combines excellent dexterity with high abrasion and tear resistance, for use in dry conditions, and is designed specifically for use in manufacturing and engineering situations.
TraffiGlove's TG535 Secure delivers a higher level of cut protection that is suitable for use in more demanding wet and dry conditions. Its foam plus coating across the palm provides excellent grip whilst its full-length cuff offers added protection.
Stephen Neeson, Quality Manager at Magellan, said: "We have 80 glove wearers requiring sufficient hand protection that not only needs to keep them safe from harm, but also offers reliability and long lasting usage.
"The TraffiGlove range was very appealing and there was a cost advantage as well. Following feedback, users have reported that the chosen gloves last two weeks and they are very comfortable and flexible– which is impressive for the higher cut protection glove. And we've already noticed a decrease in hand accidents which is fantastic."
Established in 2008, TraffiGlove – inventors of the original three colour-coded safety glove system – is an industry leading designer and manufacturer of PPE safety gloves and is committed to promoting hand safety using a combination of innovative product design and hands-on safety training.
To find out more about TraffiGlove and its range of hand protection solutions visit www.traffiglove.com
OTHER ARTICLES IN THIS SECTION