ARTICLE
Safety gloves reduce injuries
23 June 2015
To help reduce hand injuries, TraffiGlove has provided eight different styles of its safety gloves to tractor manufacturer Case New Holland for use by 450 workers at its Basildon, Essex manufacturing base.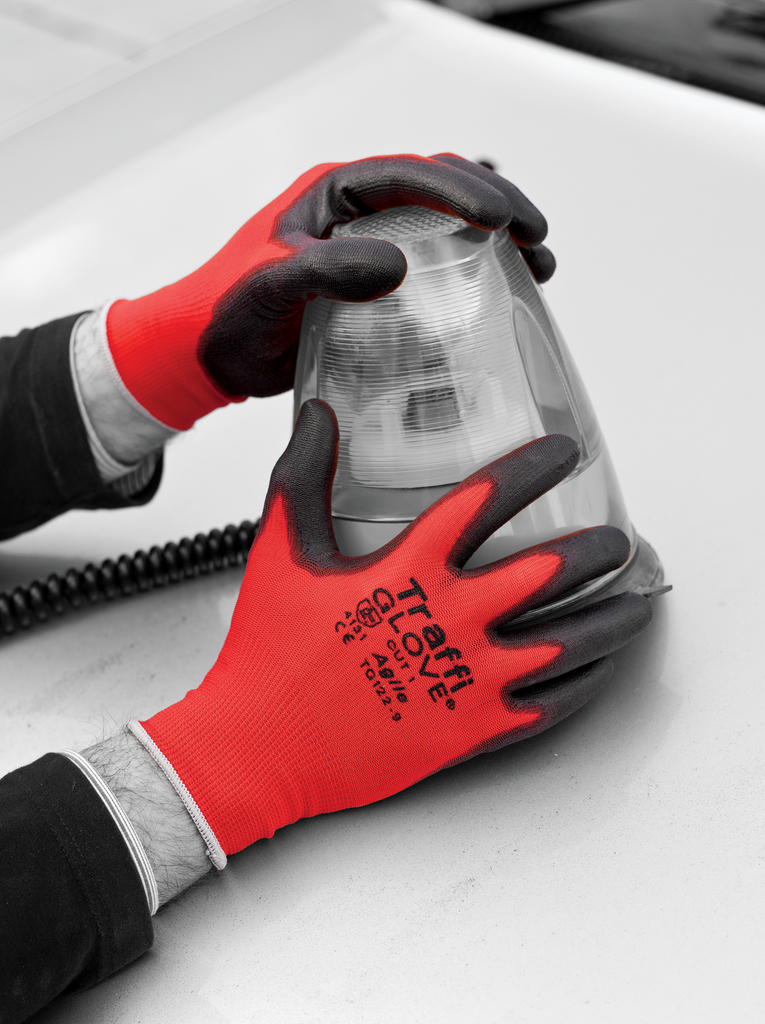 Opting for a variety of TraffiGlove's red, amber and green gloves, to suit a host of different manufacturing tasks, Case New Holland selected TraffiGlove due to the wide range of gloves available, coupled with the simple, easy-to-use 3 colour coding system. The colour coding system relates to the glove's performance on the EN 388 test for cut resistance.
Malcolm Judd, senior safety advisor for Case New Holland, said: "We chose TraffiGlove due to the combination of unrivalled quality, price and ease of identification. The TraffiGlove system was introduced just over a year ago and in that time has helped to reduce recorded hand related injuries by 86%, which is fantastic news.
"What's more, the number of gloves being disposed of on a monthly basis has been significantly reduced, leading to considerable cost savings. Offering superior quality and longevity, especially when compared to other safety gloves available on the market, the use of TraffiGlove's durable range of gloves make perfect sense."
OTHER ARTICLES IN THIS SECTION