ARTICLE
New hand safety report
09 March 2015
Bringing together the latest information and innovation in hand protection, TraffiGlove has released its newly updated Hand Safety Report for 2015.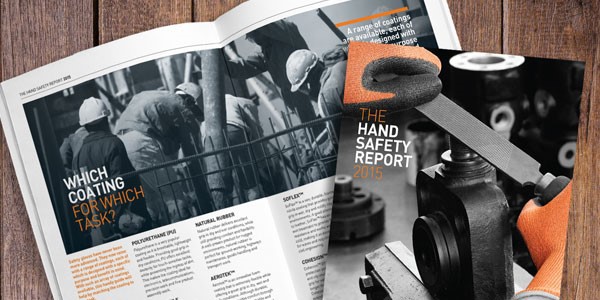 As a source of information for those involved in keeping hands safe and comfortable across many different industries, the Hand Safety Report has been developed to help improve overall awareness of hand injuries and how best to avoid them.
Supported by research comprising the latest health and safety statistics from across the UK and Europe, the report tackles the top five hand safety issues, looks at European Standards for hand protection whilst also looking at risk assessment myths and how best to avoid Hand-Arm Vibration Syndrome. It also offers advice on how to ensure the 'best fit' for gloves – which is crucial - as well as providing glove care and maintenance tips.
Without sufficient protection, hand injuries and skin conditions can occur – one of the most common being dermatitis, which is caused by irritants and can be particularly debilitating. The appropriate glove for the job at hand can significantly reduce accidents and irritants for a more effective working environment.
Sean Black of Imtech, a customer of TraffiGlove, said: "The Hand Safety Report is a valuable source of information for any business, like Imtech, who know their people are central to their development and success. The report provides a thorough overview of hand safety issues with insights to learn from, be aware of and implement. I would highly recommend the report to any health and safety practitioner or organisation looking to improve their hand safety and protection."
Established in 2008, TraffiGlove is a leading designer and manufacturer of PPE safety gloves and is committed to promoting hand safety using a combination of innovative product design and hands-on safety training.
To get a copy of TraffiGlove's new Hand Safety Report 2015 visit
https://www.traffiglove.com/hand-safety-report
OTHER ARTICLES IN THIS SECTION