Colour coded safety
18 May 2015
Based on stand P2100, TraffiGlove is exhibiting its complete range of colour-coded safety gloves and will also be displaying the latest additions to the range – the TG310 Achieve and TG570 Talent.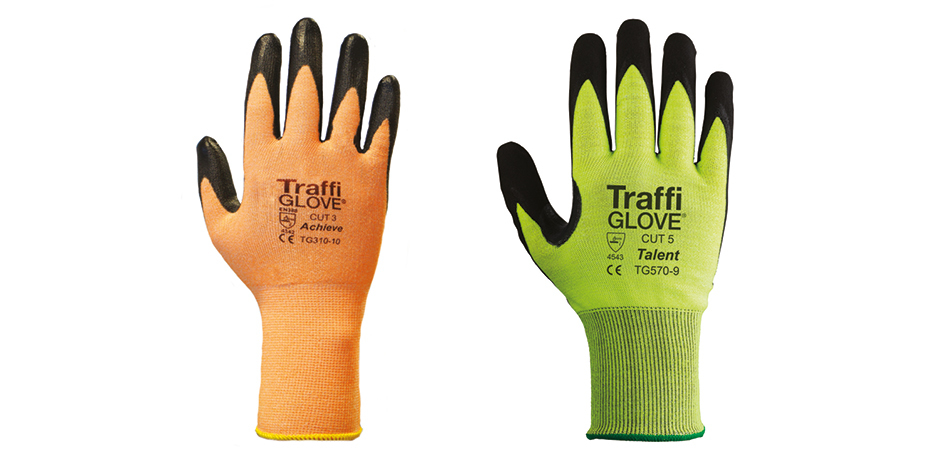 According to TraffiGlove, the TG310 Achieve, added to the cut level 3 range, combines excellent dexterity with high abrasion and tear resistance in dry conditions. The glove is suitable for use in light engineering, automotive and construction trades.
Similarly, the TG570 Talent, a new addition to the cut level 5 range, is said to be a close fitting, comfortable and highly tear resistant glove. Incorporating Aerotek coating, applied to the palm and fingers, the glove is designed to deliver good grip in wet, dry and oily conditions. The glove features a reinforced thumb crotch, making it suitable for use in steel erection and handling and automotive tasks.
Franz Lorenschitz, marketing manager at TraffiGlove said: "We're delighted to be back at Safety & Health Expo for a second year running. Visitors to our stand can expect to find out more about the latest additions to the range whilst also getting to grips with the full and extensive range available. We're sure there will be plenty for people to get their hands on, or indeed in! TraffiGlove has always strived to deliver a simple, visual and memorable safety system based on the EN388 standard and we know our safety gloves will fit the performance needs of many industries."
TraffiGlove's colour-coded safety glove incorporates its TraffiSafe (red, amber, green) system in a bid to help reduce hand accidents across many industries around the world.

Stand P2100
OTHER ARTICLES IN THIS SECTION