High level protection
11 August 2015
Gore Workwear and Arco have recently completed a joint collaboration designing and developing one piece all-weather GORE-TEX Climb Suits to be worn by visitors walking across London's iconic O2 Arena roof top at the 'Up At The O2' tourist attraction.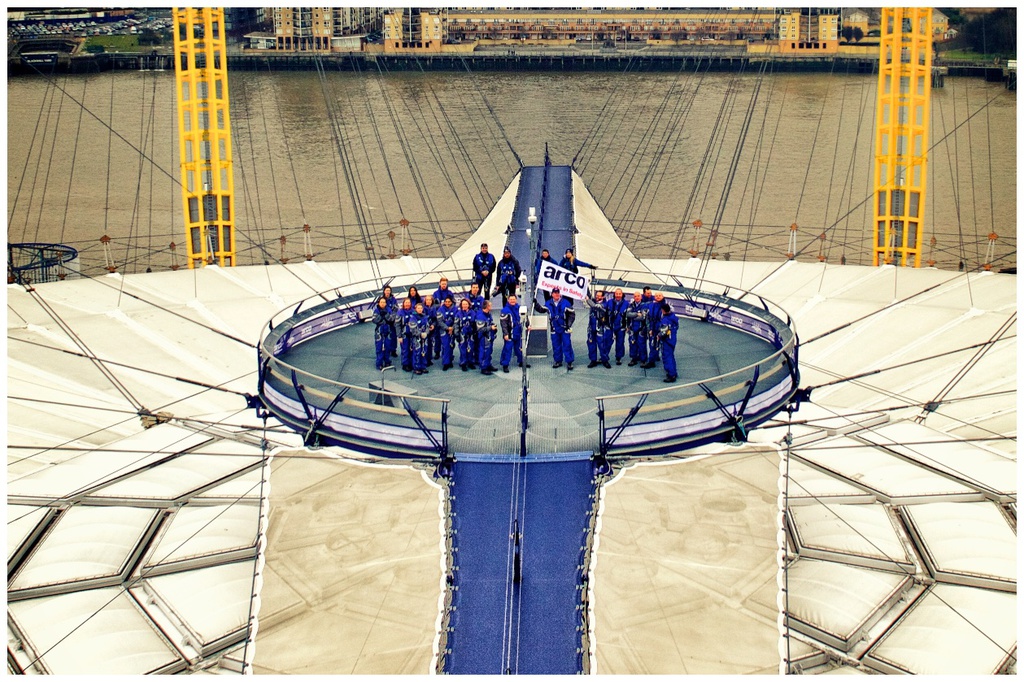 The unisex GORE-TEX Suits have been designed to be worn over visitors clothing and are safety harness compatible. In addition, excess design features such as pockets, loops, etc. have been removed for wearer safety and for the prevention of snagging.
The O2 safety suits have been put through their paces by Gore's design and testing procedures which involved laboratory and field testing, before going into full production. The GORE-TEX Fabric selected for these safety suits is the same as used in Arco's Hazard Wear range. Already protecting railway workers, waste collection teams and construction professionals throughout the UK, the 2-layer fabric is waterproof, breathable and durable enough to withstand even the toughest of outdoor environments.
Gore Workwear account manager Jonas Andersson said: "'Up At The O2' is a 90 minute walk across the roof of The O2 with no shelter from the elements. All visitors will be spared the misery of being wet and wind-chilled should the weather turn foul and enjoy their experience far more thanks to the windproof and waterproof protection provided by the GORE-TEX Suits."
OTHER ARTICLES IN THIS SECTION