Casella recognised at BSIF Safety Awards
25 June 2015
Casella, a leading manufacturer of occupational hygiene monitoring solutions, has been recognised for product innovation at the prestigious British Safety Industry Federation (BSIF) Safety Awards.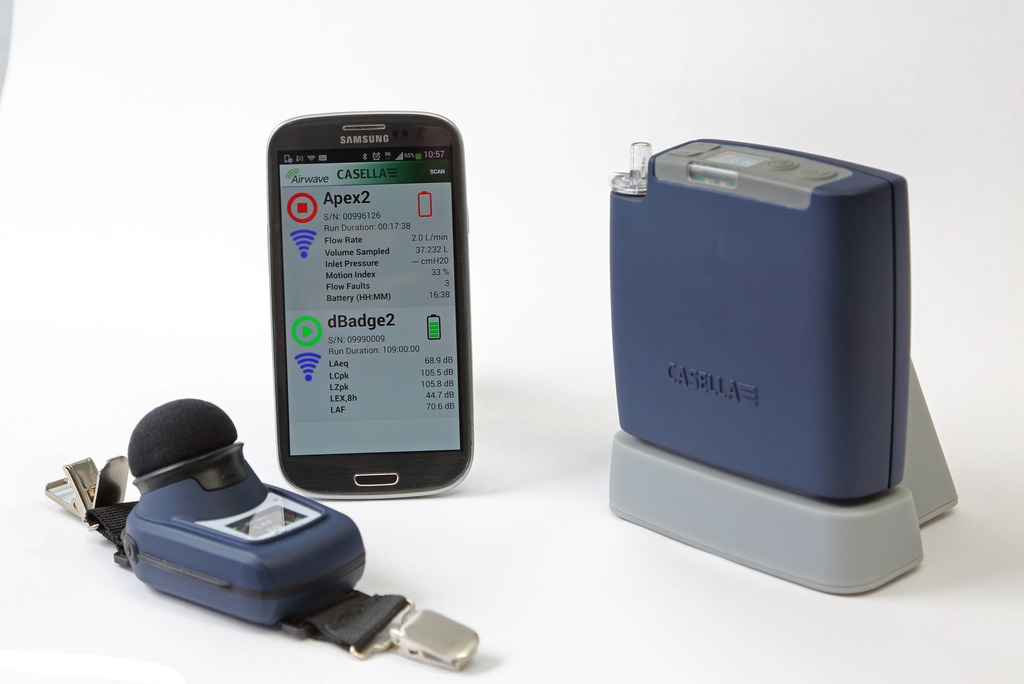 Casella's devices and Airwave app have been commended by the BSIF for making personal sampling for noise and dust simpler for occupational hygienists and health and safety professionals conducting risk assessments.

 Created to meet customer feedback and requirements, the new dBadge2 noise dosimeter and Apex2 personal sampling pump for dust are evolutions of Casella devices used in many industrial businesses worldwide.
The lightweight products connect wirelessly to smartphones and tablets via a specially designed Airwave app.

 BSIF judges were impressed by the level of control that this provides, minimising the likelihood of invalid data whilst maximising productivity. The devices and app enable users to monitor a worker's personal exposure to noise and dust remotely, in close to real-time and without disrupting their work.

 The Airwave app can be used to remotely start, stop or pause a measurement run as well as review battery life and memory capacity on multiple instruments within range.
It also designed to simplify reporting by enabling data to be instantly emailed or shared with colleagues, alongside photographs of the task being carried out and any additional field notes. 

In addition the dBadge2 and Apex2 both feature a motion sensor that audits whether the instruments have actually been worn, giving users more confidence in the validity of their data, which can be used to help determine risk assessments and control decisions.


"We're thrilled the Airwave app, Apex2 and dBadge2 have been commended for product innovation by the BSIF," said Neal Hill, product line manager at Casella. "Due to their long latency, occupational health issues rarely receive the level of exposure that occupational safety issues do, but we're pleased to see that this is starting to change. The availability of better quality data is certainly a key enabler of this and we're proud that our products meet this need and benefit both those responsible for health and safety and workers."

OTHER ARTICLES IN THIS SECTION