Casella launches Intrinsically Safe dBadge2
06 April 2016
Casella, a leading provider of dust and noise monitoring solutions, has announced the launch of its Intrinsically Safe (IS) dBadge2 in just over 6 months.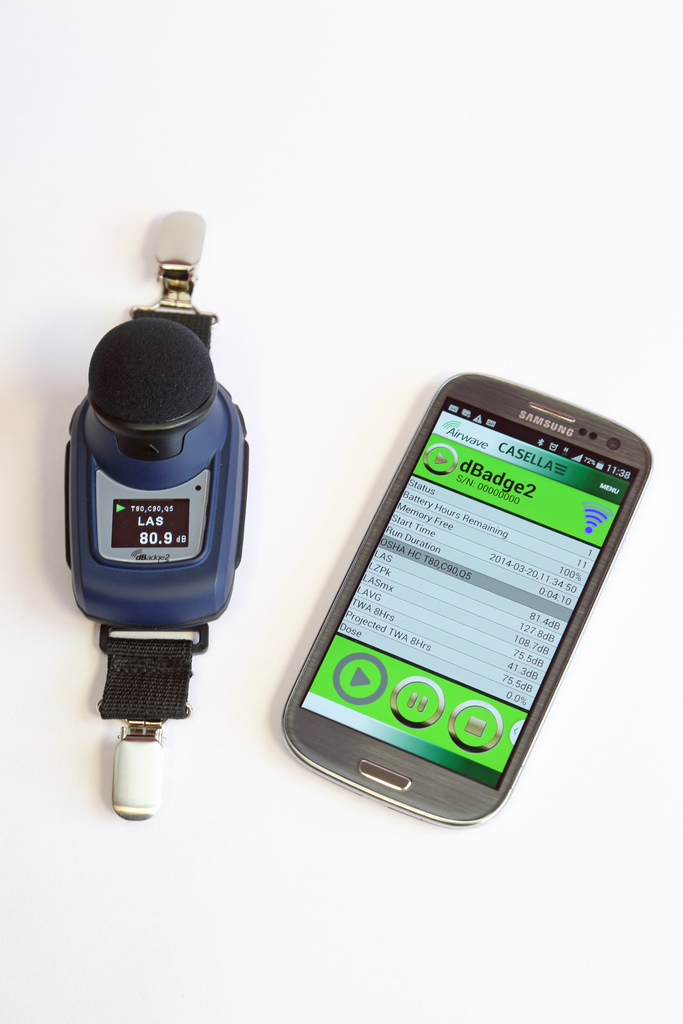 This is quite an achievement in this industry! The IS accreditation is a huge advancement for personal noise exposure monitoring in high hazard industries such as the oil and gas, chemical, and pharmaceutical sectors.
Ten million people in the UK have some degree of hearing loss and that figure is expected to rise to around 14.5 million by 2031, so it is vital that noise monitoring is made as accessible as possible.
The monitoring of personal noise exposure levels in the oil and gas, chemical, and pharmaceutical sectors will be more effective with the use of Casella's IS accredited dBadge2. Customers in these industries can now enjoy all the advanced features and benefits of the new IS dBadge2, features only previously available on more advanced hand held sound level meters.
The dBadge2 takes full advantage of the full colour OLED display by colour coding screens, status and alarms, allowing strong visual indication, data interpretation in the field. The inbuilt motion sensor expresses a worker's movement so that users can be confident that the dBadge2 has been worn throughout the shift and the data is therefore valid. Also included are the multiple simulated dosimeters which display results according to regional or international protocols (ISO, OSHA MSHA, ACGIH Set-ups) whilst retaining raw data.
More advanced models include audio recording which for the recording of voice notes or setting a trigger to capture a particular event. The Pro model also includes Octave Band analysis, giving the specialist yet more information on which to base their control measures. With the addition of 'Get Connected' with the Airwave app, monitoring specialists can view the status of their monitoring device, start, stop or even pause the dBadge2 direct from a mobile device and then email the data direct to a computer for easier reporting.
Andrea Bowen, Technical Product Manager at Casella said: "We are absolutely delighted to launch the dBadge2 with Intrinsically Safe accreditation. Casella aims to enhance the long term health and quality of life for workers in high risk occupational sectors, so IS accreditation is a significant achievement for the whole team, particularly in such a short timescale, and we look forward to seeing the benefits that this will bring to noise monitoring."
To find out more about the IS accredited dBadge2, visit http://casellasolutions.com
OTHER ARTICLES IN THIS SECTION