ARTICLE
Svantek supplies sound level meter to BMFA
12 August 2015
Svantek, a leading manufacturer of occupational health and environmental noise and vibration monitoring instrumentation, has supplied a compact SVAN 971 sound level meter to the British Model Flying Association (BMFA) where it is being used to help assist clubs with environmental noise related issues.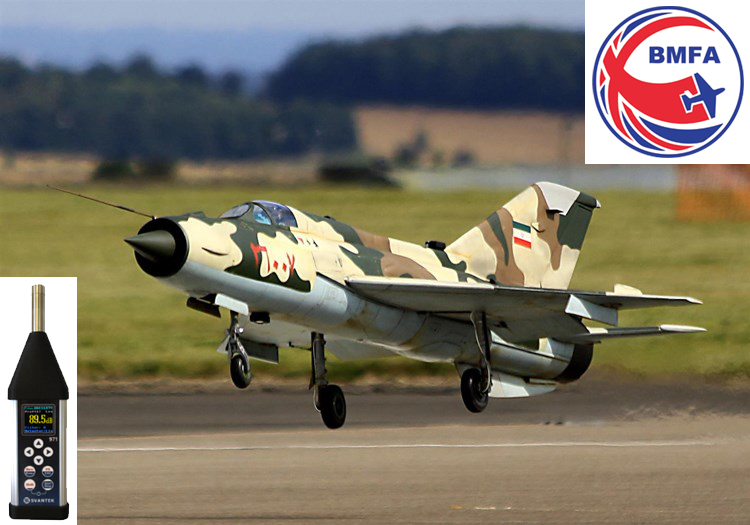 The device is also said to ensure the long term protection of model aircraft flying sites.
Andy Symons from the BMFA commented: "The purchase of the Svantek SVAN 971 sound level meter means we are now able to provide assistance to member clubs with noise related problems. We were recommended to Svantek by acoustics and noise control consultant, Gordon Brown MIOA. As we are mostly monitoring environmental noise impact of model aircraft, our main requirement was the ability to integrate the sound level meter with 1/3 octave real-time analysis. This means readings can be made quickly and none of the octave bands miss any of the noise during the measurement period. The SVAN 971 instrument fitted the bill perfectly."
As well as the SVAN 971 sound level meter, Svantek has also supplied BMFA with a robust carry case with IP65 protection level, five-metre microphone extension cable and outdoor windshield.
Svantek's SVAN 971 is a class 1 sound level meter (IEC 61672:2002) ideal for acoustic, occupational health and safety and environmental noise measurements. It is easy to use with predefined set ups and is operated using a simple Start/Stop mode. There are options for 1/1 or 1/3 octave real-time analysis.
Other key features include advanced time-history logging, microSD memory card with extensive logging capacity and OLED colour display. It also offers noise dose measurements, voice comments recording, optional audio recording and self-vibration monitoring.
Andy added: "Measurements are made as and when required by our clubs and reports are collated by me using Svantek's Supervisor software tool. The SVAN 971 has proved reliable and accurate, as well as extremely easy to use especially with the related software. The service from Svantek has also been very good."
OTHER ARTICLES IN THIS SECTION