Noise and vibration monitors
20 March 2015
Svantek will be showing a wide range of high performance noise and vibration monitoring instrumentation at The Health & Safety Event, including the SV103 personal vibration dosimeter; SV104 personal noise dosimeter with octave band analysis; SV971 sound level meter and SV106 eight-channel human vibration meter.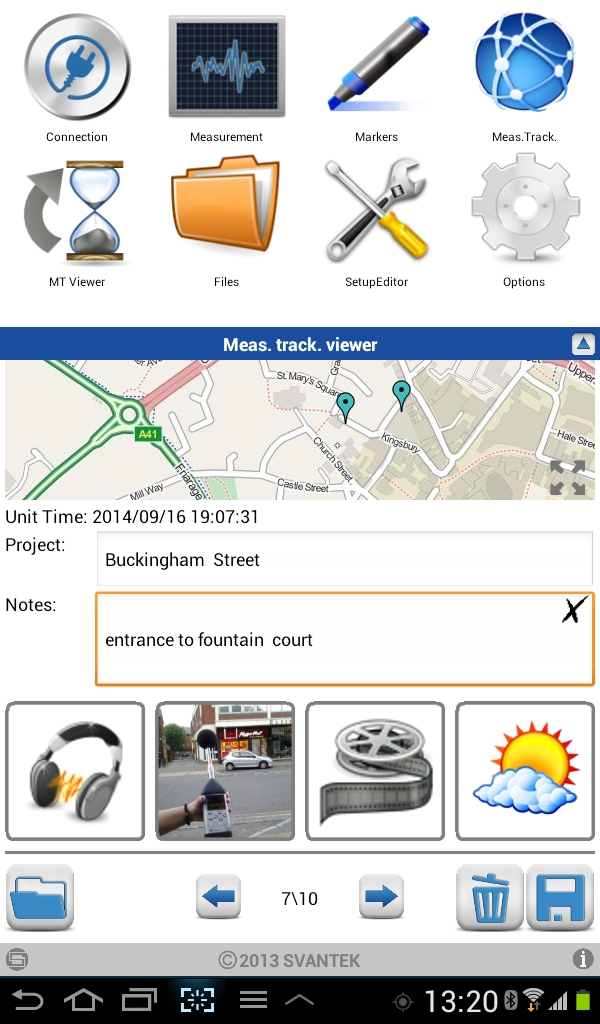 The company will also be highlighting its newly launched Android 'app', SvanMobile, specially designed for use with the SVAN 977B and 979 sound level meters.
Using the built in Bluetooth functionality of the Android smartphone or tablet, Svantek's SvanMobile allows remote operation of the company's high performance SVAN 977B and SVAN 979 sound level meters when making general acoustic measurements or monitoring environmental and occupational noise and vibration. Users can set up and then control the meter using the app.
SvanMobile enables the user to link measurement files from the sound level meter to media from smartphones such as images, videos and audio notes, as well as location and meteorological data. It is also possible to use SvanMobile to connect to the sound level meter over the internet if it has a GPRS modem or WiFi.
Stand F45
OTHER ARTICLES IN THIS SECTION