ARTICLE
Whole body vibration measurement
06 January 2016
Svantek, specialist in occupational health and environmental noise and vibration monitoring instrumentation, has launched a wireless whole-body vibration exposure meter & analyser in a seat-pad.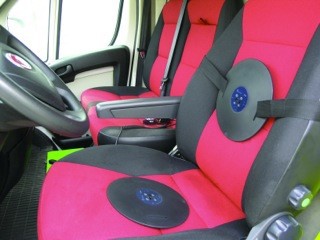 The SV 100A automatically detects the operator and is capable of taking unattended whole-body measurements in line with ISO 8041 requirements.
Designed for the estimation of the effects of vibration on workers' health, comfort, perception and motion sickness, the SV 100A can take measurements both on a vehicle's seat-pad and seat-back. It is equipped with four push buttons and a small OLED colour display that allows basic configuration in the field.
The bluetooth interface allows current results to be previewed on a smartphone or tablet using Svantek's Assistant Android Application. The smartphone app can also signal an alarm when set vibration limits are exceeded.
By default, the instrument is configured for seat measurements in a horizontal direction but this setting can be easily changed to the vertical. In this instance, the direction of axes and weighting filters are automatically adjusted in accordance with ISO 2631-1.
OTHER ARTICLES IN THIS SECTION