Quicker, safer container handling
10 March 2014
Since Felixstowe based Imorex Shipping Services invested in Combilift's Straddle Carrier (SC) the machine has clocked up over 2,000 hours and made container handling quicker, safer and more flexible. It has also enabled the company to achieve an increase of around 40% in the number of TEU's it can handle – from 70 a week to 110.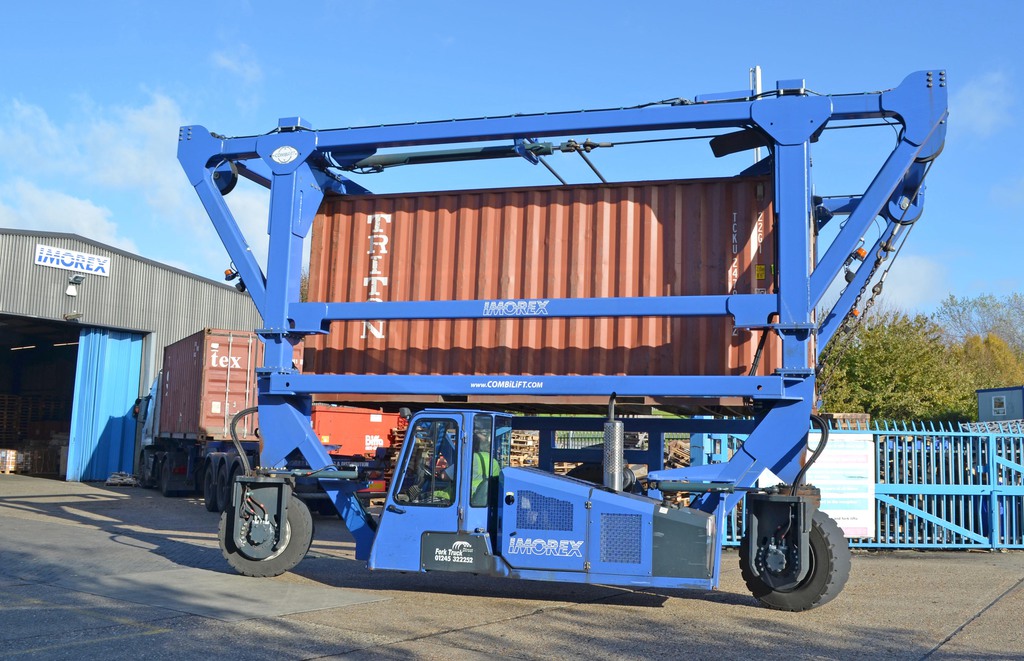 The previous handling method which involved driving forklifts up and down the ramps put a lot of wear and tear on the tyres and also involved difficult reversing manoeuvres for drivers. The size of the ramps also took up valuable yard space.
MD Alan Nunn: "For a busy operation of our size the yard is relatively small, so best possible use of available space was also a key requirement which has been answered by the SC's extreme manoeuvrability and tight turning circle."
Imorex's SC is a three wheel, two-wheel drive diesel powered 35t model, which can lift, transport and set down the 20' and 40' containers that are brought in from the port. Combilift's SC range is also available with heavier lifting capacities and can handle 45', high cube, reefer and flat rack containers, offering complete operational flexibility. Its low level cab ensures excellent visibility and it also benefits from a very low unladen weight, making it ideal for operation on poor surfaces without the need for costly ground reinforcement. "The SC has enabled us to make substantial cost savings and improve health and safety procedures. It has made a huge difference to our daily operations," said Alan.
OTHER ARTICLES IN THIS SECTION