ARTICLE
Customised for all directions
09 July 2014
Combilift originally made its name in the materials handling sector with its 4-way forklifts designed for the safe and space saving of long loads.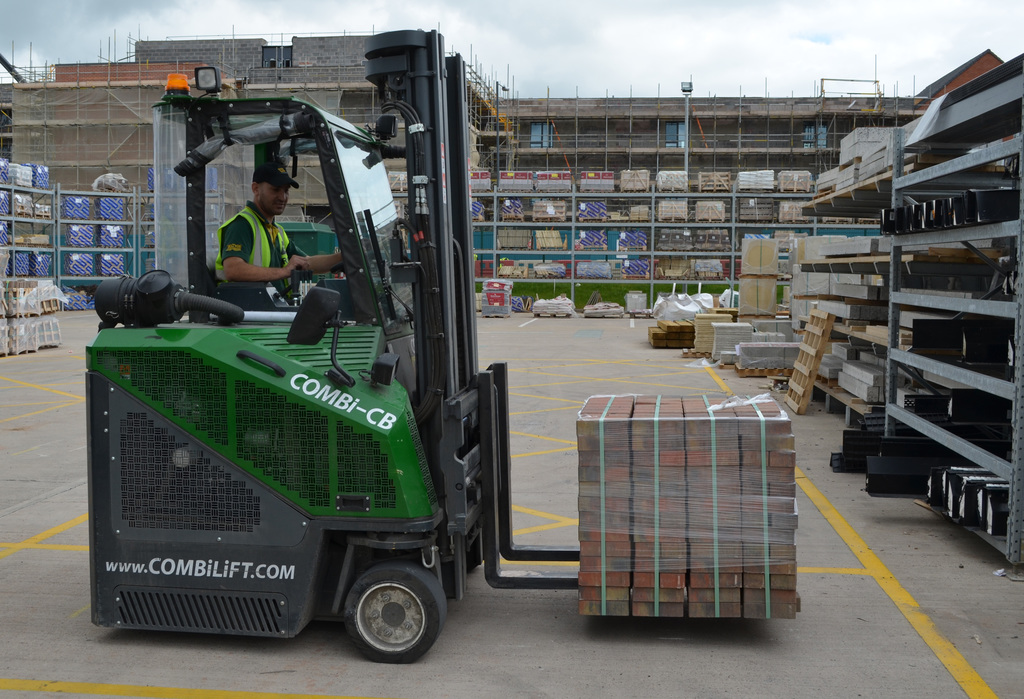 Since then, the Irish manufacturer has considerably widened its range. MD McVicar says: "Our Aisle-Master articulated trucks are valued for maximising pallet density in the warehouse as well as for their robust build and reliable operation and the counterbalance design 4-way Combi-CBs are designed for handling mixed sizes of products."
The multi-directional Combi-SL sideloaders were enthusiastically received by operations that had previously used conventional sideloaders but were looking for the extra manoeuvrability, block stacking ability and storage optimisation that 4-way machines could deliver.
Aware of customer feedback, Combilift has recently gone down the four-wheeled route with the two directional 4WSL, available with lift capacities of 5 and 6 tonnes.
The incorporation of a single Bosch Rexroth variable piston hydrostatic drive motor coupled with a rugged and proven JCB differential axle as used on the JCB 3CX backhoe model enables long distance travel at high speeds over extensive sites and eliminates any concern of overheating. Very low maintenance wet brakes are fitted as standard on the drive and front steering axles.
The Combi-CB was the first to incorporate 4-way technology into a small counterbalance truck. Now available with capacities of up to 4t, it has gone on to become one of the company's best selling models due to the ongoing preference for one truck capable of performing multiple tasks.
OTHER ARTICLES IN THIS SECTION