ARTICLE
Eliminating crush risk
02 March 2016
Safe, space saving and productive operation are hallmarks of Combilift's range of materials handling solutions, and the Combi-WR Walkie Reach pedestrian reach stacker is no exception.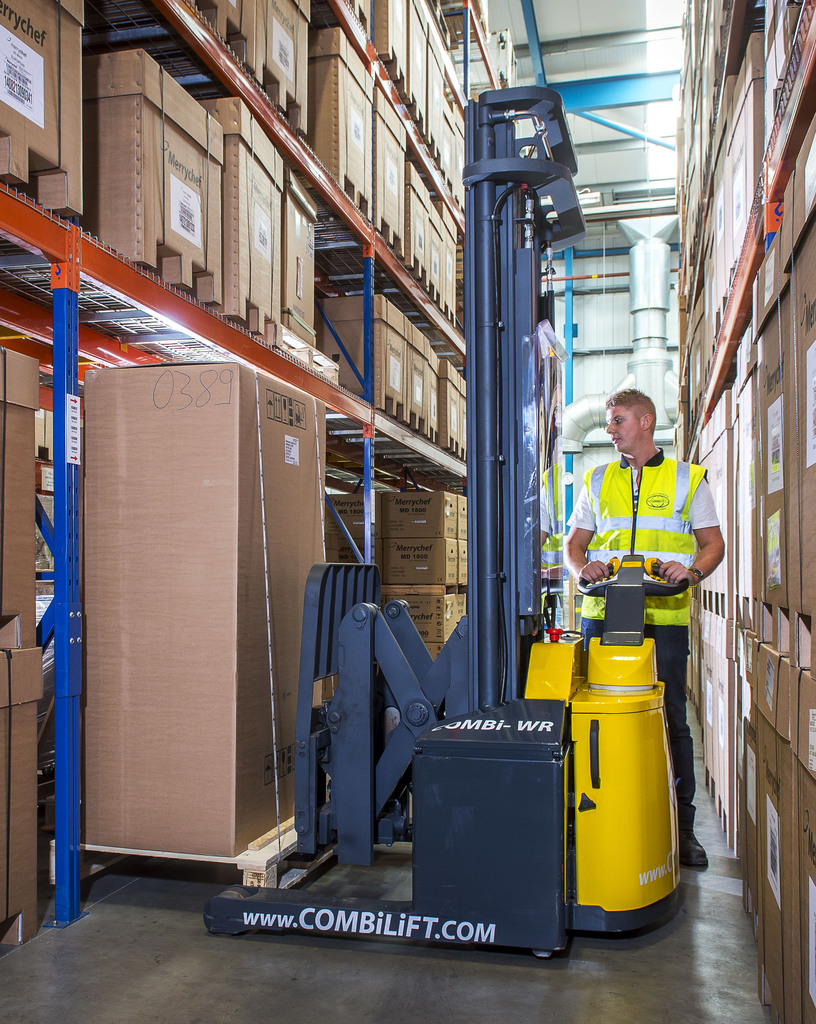 Features such as a pantograph reach, side shift and tilting fork carriage ensure a safer working environment for both the operator and other personnel in the vicinity. With various lift heights and a load capacity of 1,450kg, it can handle palletised and long loads in very narrow aisles and is said to be the only model of its type able to work in aisle-widths of 2.1m.
The Combi-WR's design, with its patented multi-position tiller arm, electronic power steering and precise fingertip controls make it easy to operate. Push button control on the tiller rotates the rear wheel parallel to the chassis to ease picking and placing loads in confined areas, allowing the operator to remain at the side of the unit rather than between the rear and the racking, eliminating crush risk. This also avoids the need for the operator to look through the mast and enhances visibility.
2-speed operation is controlled by a rabbit/turtle switch, and speeds can be customised to suit the level of the operator's experience. Safer travelling around corners is also ensured as the Combi-WR reduces speed when cornering.
To find out more visit Stand B14 at The Health & Safety Event (NEC Birmingham, 22-24 March 2016).
www.healthandsafetyevents.co.uk
OTHER ARTICLES IN THIS SECTION