Stacker keeps fridge stocked
04 March 2016
Since JDM Food Group was established in 2000 it has experienced substantial growth and has had to increase factory space year on year at its site in Lincolnshire.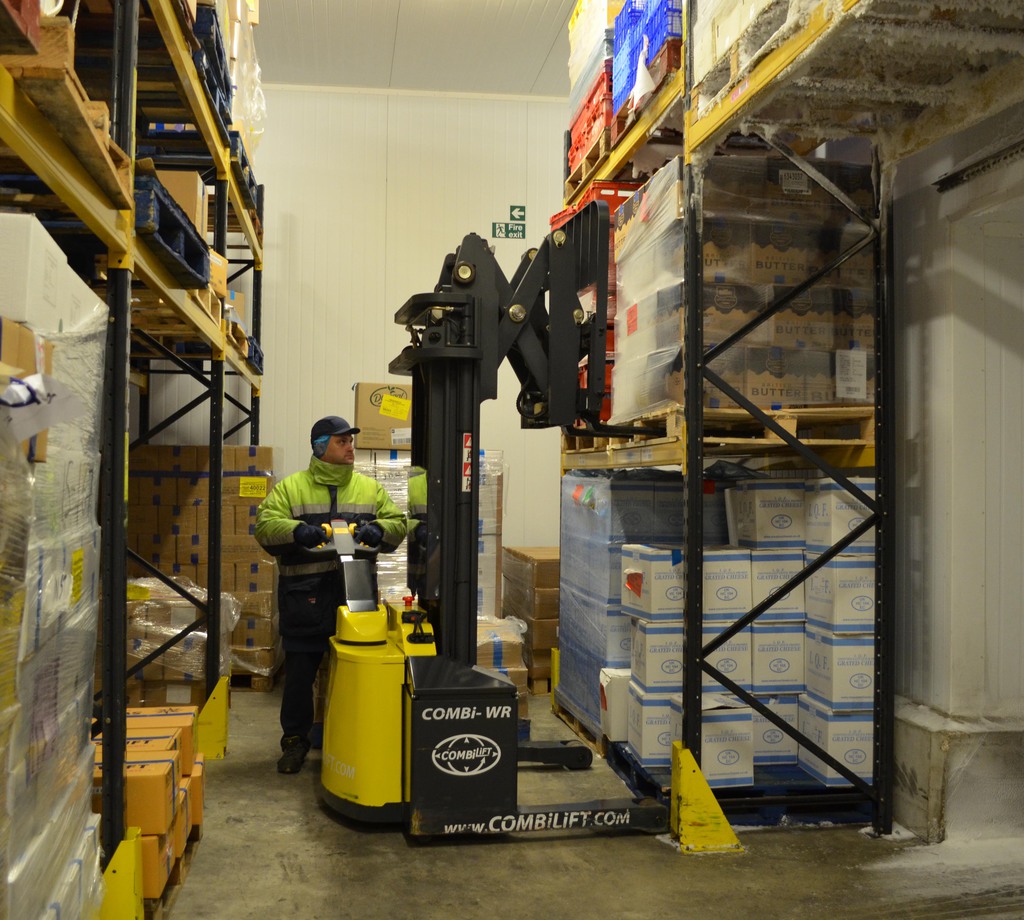 The added requirement to make optimum use of every inch of the relatively expensive cold storage facilities has been solved by using a Combi-WR pedestrian reach stacker.
"The old truck we had been using in the freezer could not work efficiently in the tight spaces and the temperatures of minus 18°," logistics manager Mark Cooley said. "The easy and straightforward operation of the Combi-WR was a major attraction and it is also beneficial from a safety point of view when there are a number of other personnel in and around its vicinity."
Extreme changes in temperature put great demands on any piece of equipment but the robust build of the Combi-WR and cold store specific features allow it to move pallets between the warmer drop off area into the freezer and out again with no adverse effects such as condensation build up.
Mark Cooley: "As we have just the one truck for this application, reliability is crucial and when we need it, nothing else will do. It is a dependable no compromise machine that offers us the versatility to handle anything we need to – even buckets of purees that require very stable transportation – which is when its smooth lift is very advantageous. I can't think of anything that would be as versatile and easy to use in our very narrow aisle operations."
OTHER ARTICLES IN THIS SECTION