Fourth 4-way forklift
31 March 2014
One of Ireland's leading suppliers of timber and timber-based products, Cranwood Industries, has just added a fourth Combilift 4-way forklift to its fleet, having acquired its first - which is still going strong - in 2002.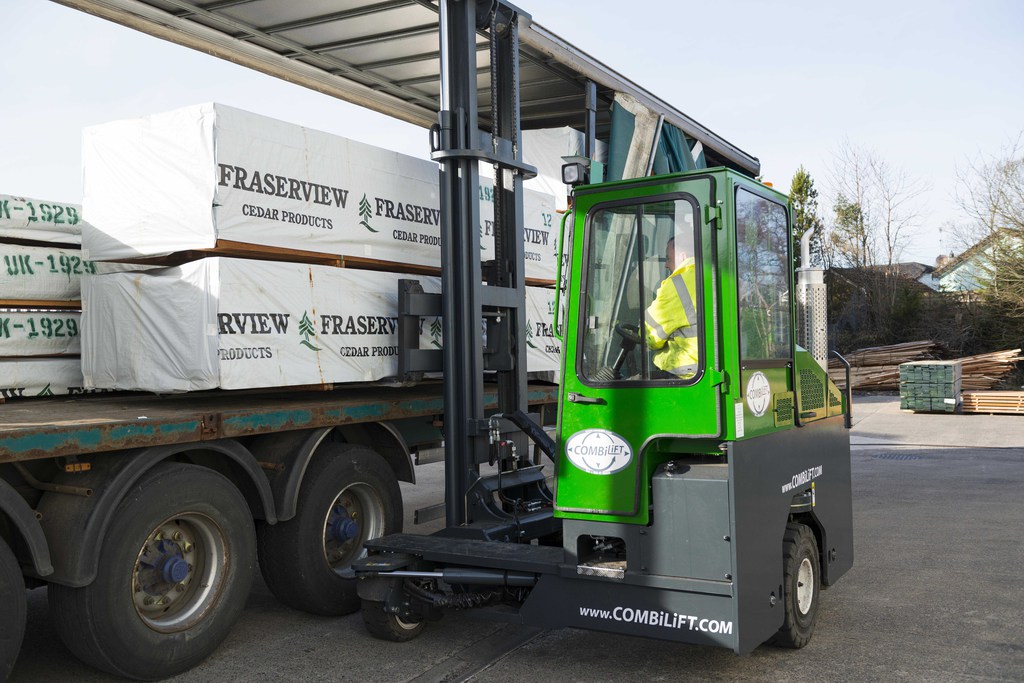 Cranwood's sawmill at Warrenpoint in County Down has recently been upgraded to a purpose built three acre factory to meet consumer demand for its highly specialised custom moulded hardwood and softwood products. Due to the wide variety and varying dimensions of stock, versatile materials handling is crucial for the offloading, transport and despatch of the 2,500m³ of timber and sheet materials that are housed in the mill.
The current total of three 4 tonne capacity C4000 models and one 4-way sideloader, all diesel powered, have replaced 2-directional sideloaders. Their multidirectional capability has been of considerable benefit as operations manager Paul Smyth explains: "the manoeuvrability of the trucks was a real attraction – it allows them to nip in and out of aisles and around obstacles making procedures quicker all round."
The C4000's are used mainly for loading, offloading and in the despatch area where they handle lengths of up to around 6m.
OTHER ARTICLES IN THIS SECTION