Makes light work
28 May 2013
Home Decor GB, which supplies floor-to-ceiling sliding doors, has moved to larger premises but best use of space is still a priority.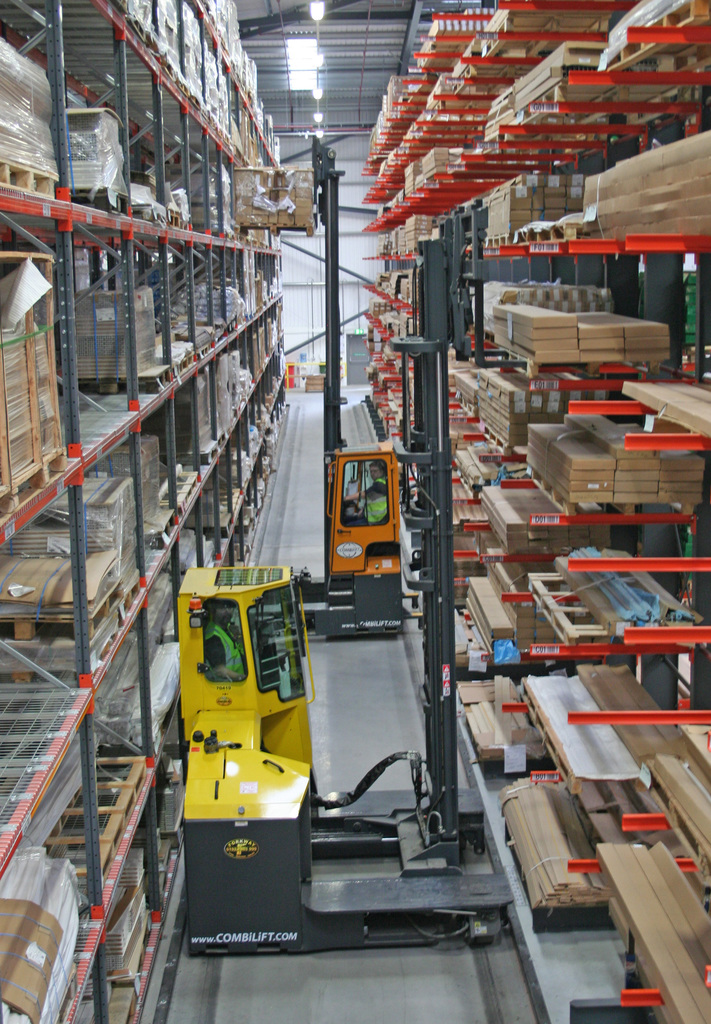 For this purpose, it selected two electric powered Combilifts – a C4000E 4t and a 2.5t Combi-CBE.
Working in the racking, the new style C4000E is fitted with guide rollers for quick and easy access into the guided aisles. The larger battery makes light work of placing and picking loads at the top beam height of 9m. An additional 4m of height and the convenience to lay awkward loads across the cantilever racking also means that capacity has increased by at least 800 pallets.
Of the compact counterbalance CB, which offloads and move loads around the manufacturing area, Home Decor's Jim Barras said: "The differing sizes of products we deal with would be a nightmare to handle with a less versatile truck but the hydraulic fork positioners, operated from within the cab, enable quick adjustment to fit the loads."
OTHER ARTICLES IN THIS SECTION